Ronaldo overtakes Messi to set another Guinness World Record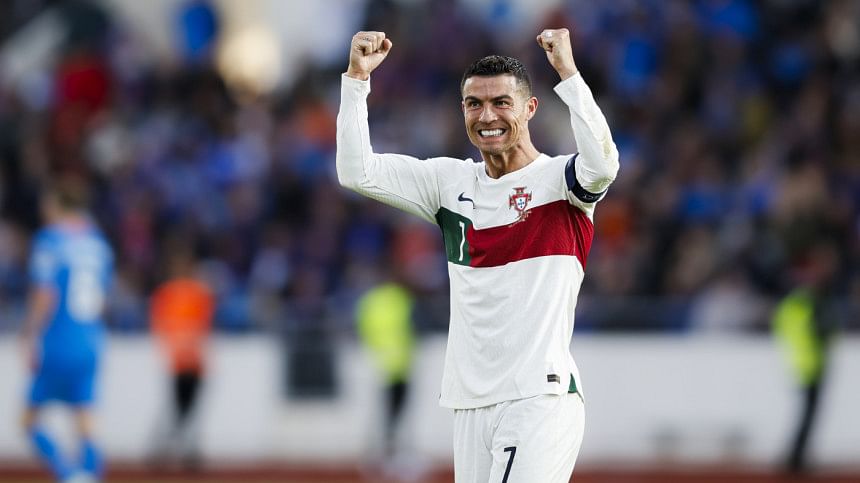 Portugal captain Cristiano Ronaldo has overtaken Lionel Messi to set a new world record for the highest annual earnings of an athlete, bagging his 17th Guinness World Records title.  
The 38-year-old is estimated to have earned a whopping £107.5 million in the 12 months leading up to May 1, 2023 and has topped Forbes' list of the world's highest-paid athletes for the first time since 2017. However, it was for the third time that Ronaldo topped Forbes' list of the world's highest-paid athletes.
He took the title from Messi, who was the highest-paid athlete of 2022, with an estimated £103 million when he was still on the books at Paris Saint-Germain.
The Al Nassr superstar's record-breaking income is comprised of £35 million in on-field earnings and £68.5 million in endorsements.
The on-field earnings include salaries, prize money and bonuses, while the off-field earnings are an estimate of sponsorship deals, appearance fees, memorabilia and licensing income.
Forbes calculates athletes' earnings based on data obtained from industry insiders, news reports and salary databases.
Last month, Ronaldo achieved the Guinness World Record for the most capped male footballer after playing his 200th game for Portugal in their Euro 2024 qualifier against Iceland. Ronaldo marked the landmark appearance by scoring a late winner.