Women's World Cup never been tougher, warns Germany coach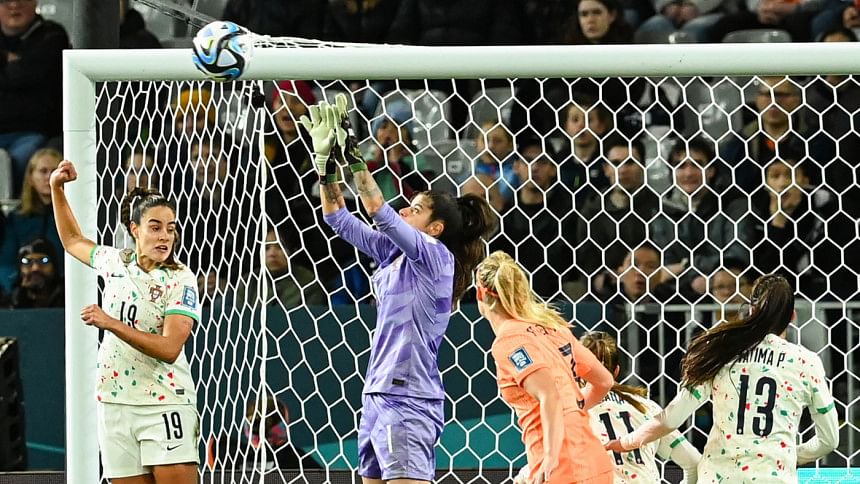 Germany coach Martina Voss-Tecklenburg warned Sunday that women's football has never been more competitive as her side chase a third World Cup title.
The Germans are one of the favourites in Australia and New Zealand, and have a serious pedigree, having won the tournament in 2003 and 2007.
But they went out in the quarter-finals four years ago, and with women's football at an all-time high, especially in Europe, Voss-Tecklenburg is wary.
"All the games are tight, women's football teams have come ever closer," the coach said on the eve of Germany's World Cup opener on Monday against debutants Morocco in Melbourne.
"All the countries coming here are not only proud to be at the World Cup, but they absolutely have the quality to play here and to pose problems.
"We will have the same scenario tomorrow against Morocco."
But Voss-Tecklenburg, a decorated former international player who has been in charge since 2019, welcomed the challenge and said it was good for women's football.
"We see this around the world, everybody keeps developing," she added.
"Women's football is getting ever tighter in an athletic sense, but itself as a sport it is also growing, and we are proud that is happening.
"We live that and we love that, and are up for the challenge.
"It is much more competitive than 20 years ago when I was playing."
The United States are chasing an unprecedented third World Cup crown in a row but face a stern challenge from several European teams, Germany among them.
Aside from Morocco -- the first Arab nation to play at a Women's World Cup -- Germany face South Korea and Colombia in Group H.
Germany have several injury concerns ahead of the Morocco clash, with key players Marina Hegering and Lena Oberdorf both in doubt.