Bangladesh welcomed in Hangzhou Asian Games Village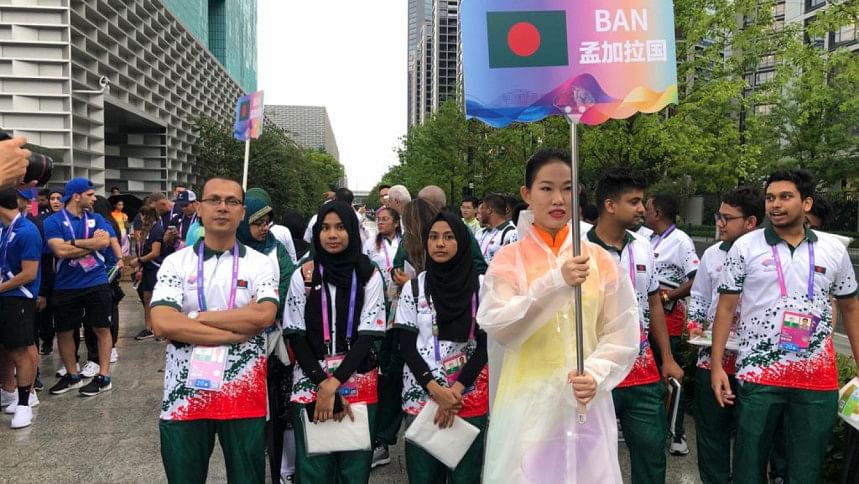 The Bangladesh contingent was officially been received on Wednesday afternoon at the Hangzhou Asian Games Athletes Village by a colourful welcome ceremony that reflected the culture of China.
Hangzhou Asian Games Village Mayor Li Houlin welcomed the Bangladesh and Kuwait contingent together and Bangladesh Olympic Association secretary general Syed Shahed Reza, Chef de Mission AK Sarkar, deputy chef de Mission Brigadiar general Ashrafuzzaman Siddique, the athletes and the officials gathered at the flag stand area after defying the afternoon drizzle.
The red and green flag was hoisted amid the play of the national anthem of Bangladesh and then Li Houlin and Syed Shahed Reza exchanged greetings and commemorative crests.
"It has always been a great feeling to hoist the national flag on foreign soil," said Syed Shahed Reza while praising hosts China for arranging everything promptly.
The BOA secretary general also expected good results from the Bangladeshi athletes as they sent their best team to China.
Before the team welcome ceremony, Commonwealth Games double silver medalist Abdullah Hel Baki took part in the torch relay.