The importance of building strong parent-teacher relationships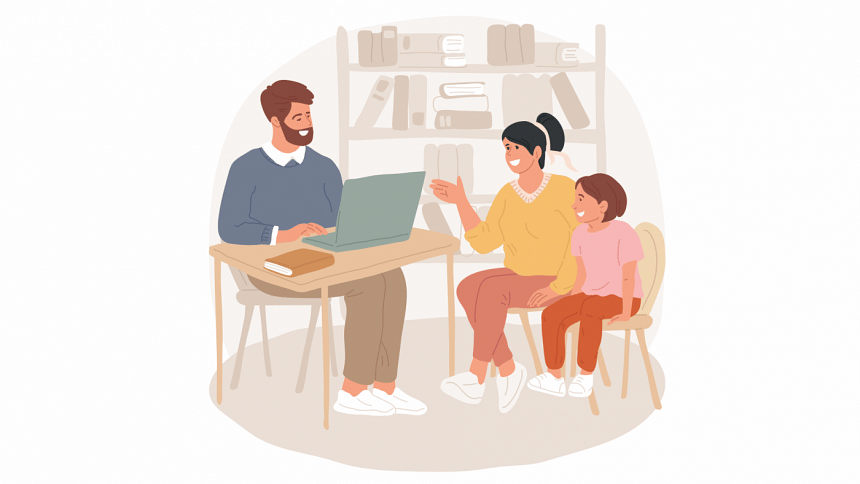 Education requires a collaborative effort between students, teachers, parents, and educational institutions. As people whose concerns are interlaced with our academic lives, parents can be our closest support systems. Needless to say, a strong parent-teacher relationship can play a crucial role in providing the student with a positive learning experience.
"Often, students want to learn something new or experience new things outside of their regular educational environment," says Khadiza Begum, an Assistant Professor at Cambrian College. "Teachers can understand their students. Effective communication between a teacher and a parent and establishing a support system for the student can lead to positive results inside and outside of the academic sphere."
"Weekly or monthly meetings between students and parents help a teacher communicate a student's shortcomings to their parents or guardians. It helps the guardian work on the student's needs, helping them overcome any obstacles they might be facing," adds Khadiza.
Maintaining open lines of communication is necessary to build the foundations of a strong parent-teacher relationship. While some guardians don't communicate with their teachers often, many tend to over-communicate to the point that it disrespects the teacher's boundaries and causes more harm than good. Participating in conversations with the teacher while understanding and respecting their professional boundaries helps the teacher address their concerns better. It also creates a safe space for the student to grow.
"My mother helped me mentally cope with academic pressure and also provided me with a lot of support whenever it came to participating in extracurricular activities," says Nishat Rahman, an HSC Candidate from St. Joseph Higher Secondary School. "I think it's more difficult for students who don't get that amount of support from parents or teachers."
When parents actively participate in school activities, it allows them to witness the impact of education on their children while being an active part of their life. The more a guardian becomes a part of the school's community, the better they can understand the environment their child is growing up in. It helps them understand their child's interests and behaviour outside of the home.
"Our understanding of our children is never complete," says Khurshida Akter, the parent of a student who goes to Viqarunnisa Noon School and College. "A teacher works with many students. They understand their potential and can nurture them better than anyone else. As people who spend a significant amount of time with them, teachers also see their shortcomings and flaws better than most of us. A healthy relationship with your child's teacher can only contribute to the child's personal and academic growth."
A strong parent-teacher relationship is a collaborative effort that requires open communication, mutual respect, and active involvement. Building such a relationship takes time and understanding, so it's necessary to take it into consideration both the parent's and the teacher's perspective to develop a healthy, nurturing support system for the student.