'Sustainability is the ultimate future'
In conversation with Mosleh Uddin Ahmed, Managing Director & CEO, Shahjalal Islami Bank Ltd.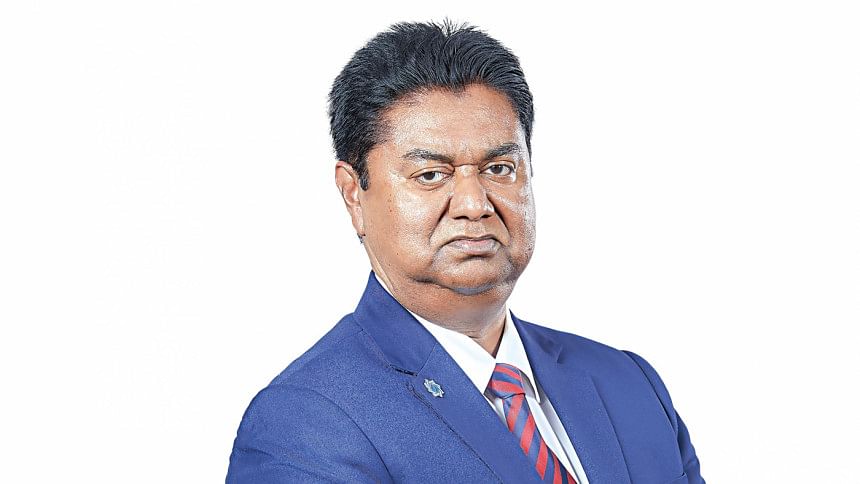 The Daily Star (TDS): Your bank has been recognized as one of the Top Banks and Financial Institutions in "Sustainability Rating 2022" by Bangladesh Bank. What are the most innovative and impactful sustainable financing products or strategies you adopted to achieve this recognition?
Mosleh Uddin Ahmed (MUA): Sustainability has been at the core of SJIBL's strategy. As a part of this, we raise awareness among the employees to strengthen financing for sustainable products and arrange capacity-building workshops for employees and customers. We have established a dedicated sustainable finance help desk in every branch to provide immediate support to the customers so they can get hassle-free access to sustainable products at the fastest time. We have convinced our stakeholders that sustainability is the ultimate future. And we are strongly striving for a more sustainable future based on this motto. We have many products that reflect the core of sustainability, such as categories under renewable energy, energy and resource efficiency, liquid waste management, recycling and manufacturing, and sustainable agriculture.
TDS: How does your bank assess the creditworthiness and risk associated with sustainable financing projects compared to traditional projects?
MUA: Well, as a Shariah-based bank, we always assess the creditworthiness and risk associated with the projects, which makes our investment portfolio safe and sound. We follow the exclusion list provided by the Bangladesh Bank before making any financing decision. If we find the project viable, we thoroughly review the ESDD checklist based on the nature of the business and financing requirement of the client, as well as the Department of Environment's (DoE) checklist. While considering sustainable financing projects, we follow the Sustainable Finance Policy and Guidelines on Environmental & Social Risk Management (ESRM) for banks and financial institutions in Bangladesh, which Bangladesh Bank issued. 
TDS: How are you utilizing the Green Transformation Fund and the green refinancing programs that Bangladesh Bank offers?
MUA: We have partnered with Bangladesh Bank on Green Refinancing Schemes and low-cost funding arrangements like the Green Transformation Fund (GTF) and Technology Development & Up-gradation Fund (TDF), actively participating in the low-cost funding arrangements for our clients. Excavating our investment proposals, we seek out eligible clients for Bangladesh Bank's refinance schemes and have successfully onboarded many. Many more clients are in our pipeline for these low-cost funding opportunities. We also hold a significant SME refinance portfolio, achieving and being recognized with awards by Bangladesh Bank for meeting our SME targets in recent years.
---
Keep Reading - 
---
TDS: What is your plan for future to guide your bank with this sustainable spirit?
MUA: We're committed to a sustainable banking journey, aiming for 100% sustainable finance in our portfolio by 2050. We want to push ourselves to achieve both national as well as international goals on sustainability. Our plans include adopting net zero practices and carbon footprint measurement tools by introducing carbon audits, issuing Green Bonds and Impact Funds, automating services for a cashless Bangladesh, hosting sustainability workshops across the country, and investing in sustainable finance software to enhance reporting and reliability.
TDS: What do you expect from the government to make the banking sector more sustainable?
MUA: We believe that the Government can advance sustainability by involving private banks in large projects through Public Private Partnerships (PPP), enhancing transparency in the green bond market, and promoting green initiatives within Export Processing Zones (EPZs). Additionally, offering subsidies, like the Environmental Development Fund (EDF), and reducing bureaucratic hurdles can facilitate sustainable finance. Balancing profitability for banks and Financial Institutions (FI) and sustainable economic growth through policy measures can create a mutually beneficial scenario for all stakeholders.