Bangladeshi-origin Rumman Chowdhury in TIME's Top 100 in AI
The AI ethicist has been named among the 100 most influential people in AI in 2023 by TIME magazine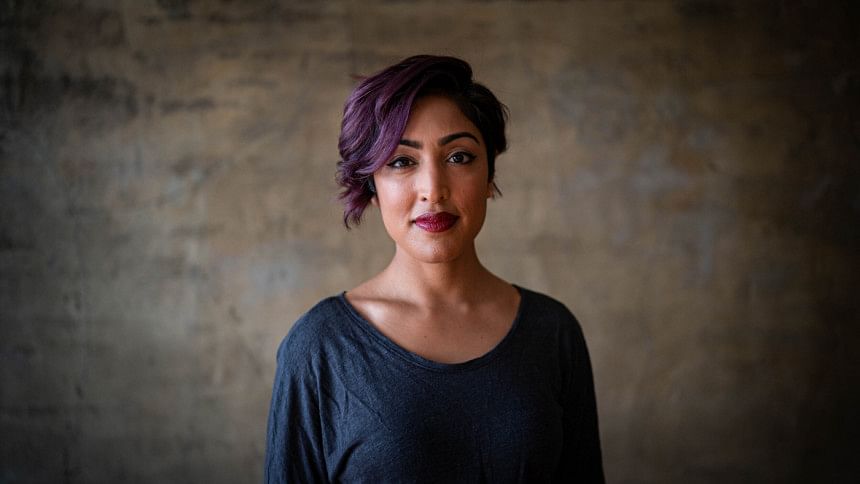 Dr Rumman Chowdhury, a Bangladeshi-origin Bengali American data scientist, has been named in the TIME 100 AI list, a prestigious recognition that honours her significant contributions to the field of Artificial Intelligence (AI). With a career that intersects data science and social science, Dr Chowdhury has been a leading voice in applied algorithmic ethics, a burgeoning field that grapples with the ethical implications of AI and machine learning technologies.
Born in 1980 in Rockland County, New York, Dr Chowdhury's early fascination with science fiction and the "Dana Scully Effect" fuelled her curiosity about science. She completed her undergraduate studies in Management Science and Political Science at the Massachusetts Institute of Technology and went on to earn a Master's of Science in Statistics and Quantitative Methods from Columbia University. Dr Chowdhury holds a Doctorate Degree in Political Science from the University of California, San Diego, which she completed while working in Silicon Valley.
Her academic focus has been on understanding how data can be used to discern human biases and evaluate the impact of technology on society. From February 2021 to November 2022, she served as the Director of Engineering of Twitter's Machine Learning Ethics, Transparency, and Accountability (META) team. During her tenure, she worked assiduously to align Twitter's AI algorithms with ethical guidelines, ensuring a more responsible and transparent technological landscape.
In early August, Dr Chowdhury co-organised a groundbreaking event that brought together approximately 4,000 hackers in Las Vegas. The event challenged participants to identify vulnerabilities in chatbots developed by OpenAI, Google, and Anthropic. Points were awarded to hackers who could persuade the AI systems to break their own rules, such as revealing confidential information or promoting harmful content. The exercise was not merely a contest but a critical examination of the ethical boundaries and potential pitfalls of AI technologies.
The event underscored the urgency of Dr Chowdhury's work. As AI systems become increasingly integrated into our daily lives, the ethical considerations surrounding their use grow ever more complex. Dr Chowdhury's efforts to scrutinise and improve these technologies reflect a broader movement to ensure that AI serves the public good, rather than exacerbating existing societal issues.