Tech Tips
Handy apps to help remember your tasks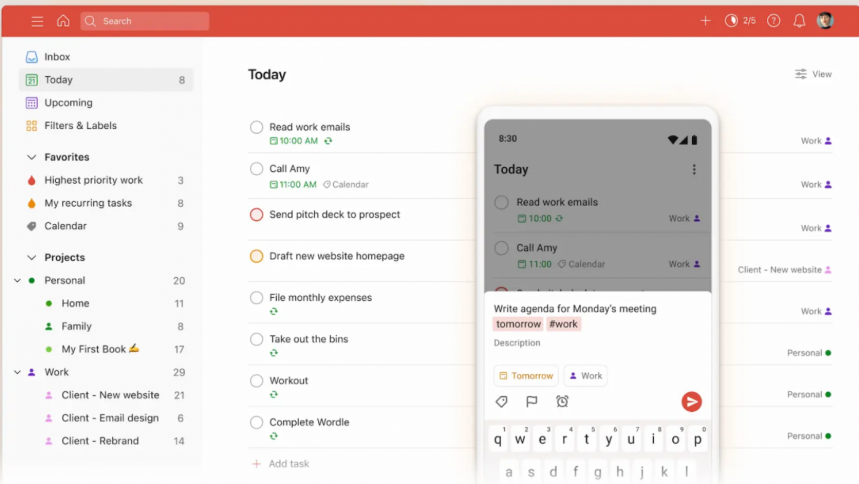 With modern-day tech, staying productive on a consistent basis is no longer too difficult. Planning ahead helps us stay ahead of our activities throughout the day, keeping us on top of hectic schedules and maintaining stabilised progress. Below is a list of apps that can help you remember your tasks and make daily productivity more fun.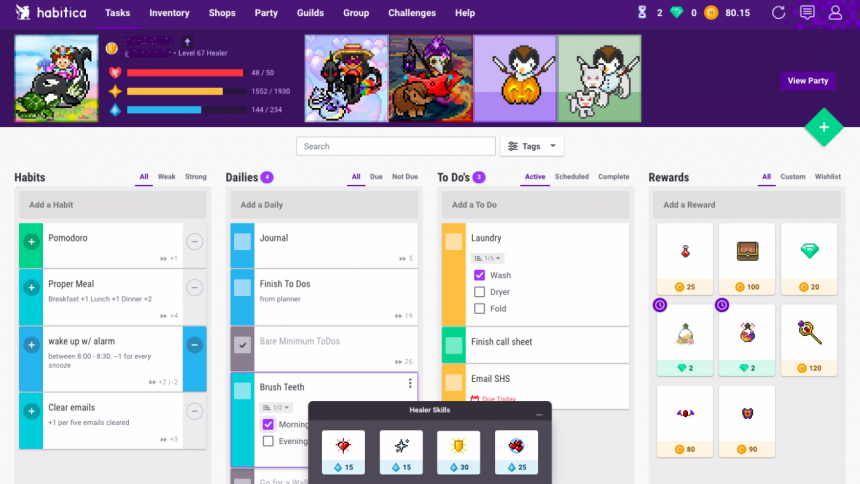 Habitica
Habitica is a high-spirited app that will convince you to have a productive day with its soothing design and features. Habitica makes the work of staying productive a fun task by offering a game-like scenario. It will let you set small goals every day that you can accomplish to move forward and advance progression.
With the app, you can create a gaming avatar to participate in productive habits alongside other users. Habitica lets you choose between tasks, classifying pending work you need to finish. It will show you charts according to your choice - whether you want to finish doing chores, school tasks, exercise, or anything creative. You can also set habits for daily tasks, which the app will track the progressions of and check when you finish a task.
The app also lets you set challenges according to categories. It has an in-app market where you can buy items as you complete a task and move forward. You can send invites via email addresses to your friends to in-app parties as well. You can access the app from habitica.com, or download it from Google Play Store.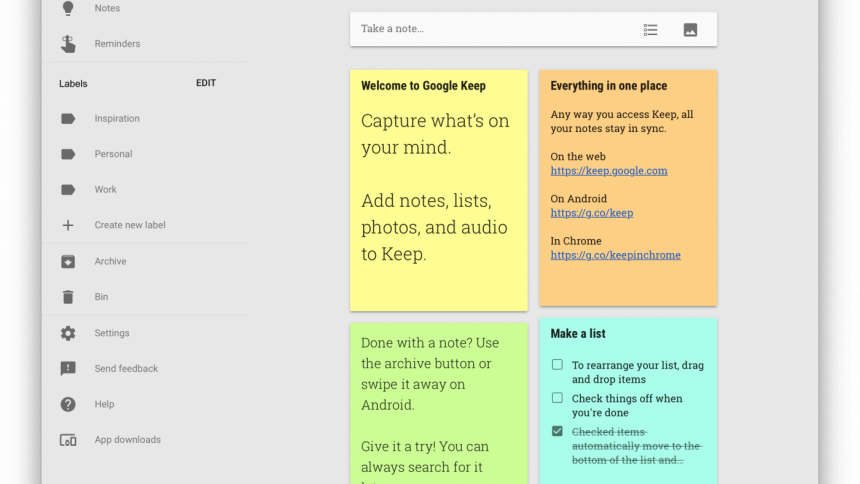 Google Keep
Google Keep lets the user categorise tasks by giving you the lead. You can customise each task based on personal or professional purposes. The app helps with taking notes, adding reminders or creating new labels where you will keep all your tasks.
With Google Keep, you can add a note and customise it accordingly, setting a title and a reminder for your task. The description box can contain things you need to remember regarding the added task. You can also add images or visuals and add collaborators to work alongside you. Google Keep will also let you pin a note. Alongside notes, you can create a new task quickly without directly adding it as a new note. The app is accessible from Google Play Store on smartphones and keep.google.com on computers.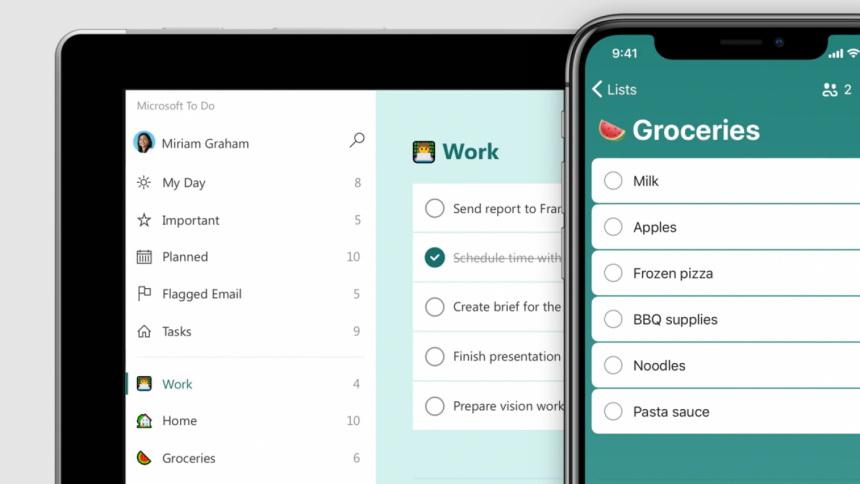 Microsoft To Do
A longtime favourite among productivity apps, Microsoft To Do works straightforward and effectively, regardless of the user's device, never letting you miss out on any activities. The app's date and time reminders are user-friendly, with additional options to create new lists, sections and subsections. You can also share your list with others via a URL.
You can plan tasks from the 'Planned' option and check important tasks by adding them to the 'Important' list. The 'My Day' option lets you plan tasks to complete throughout the day. You also get to choose whether you want to repeat a task or not. You can reorder tasks, sort them and print your list. Changeable themes are also available. The app is available as its app version for any computer and from Google Play Store for smartphones.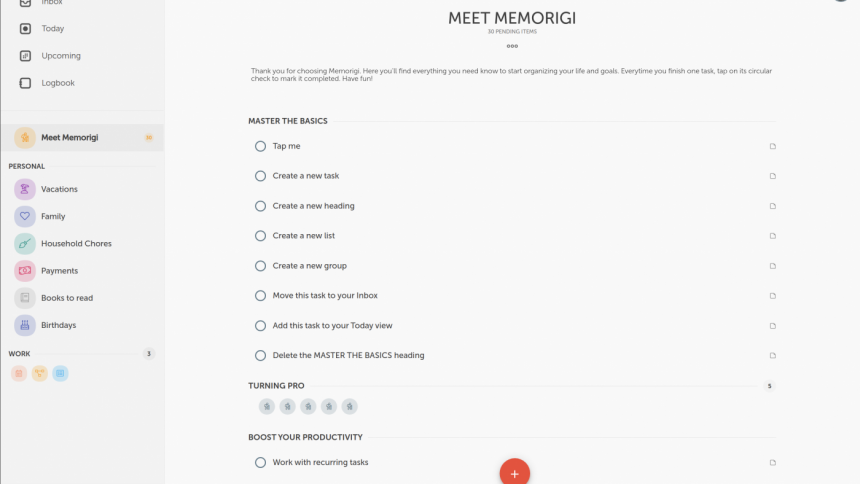 Memorigi
Memorigi comes with an engaging UI, helping you stay motivated throughout the day. It features functional feats and pop-ups with user-friendly instructions. For personal tasks, you can categorise your to-do list from the menu. You can also add a simple title to the description of your to-do tasks and can set a deadline so the app gives you daily reminders.
With Memorigi, you can choose which time of the day you want to be the assigned deadline of your task. You also get to create sub-tasks of an already added to-do task. The app lets you repeat a chore or pin it to see it at the top of all the listed tasks. The app's jargon-free design lets you move forward smoothly as you accomplish your pending tasks. Go to memorigi.app for the web version or download the app from Google Play Store on your smartphone.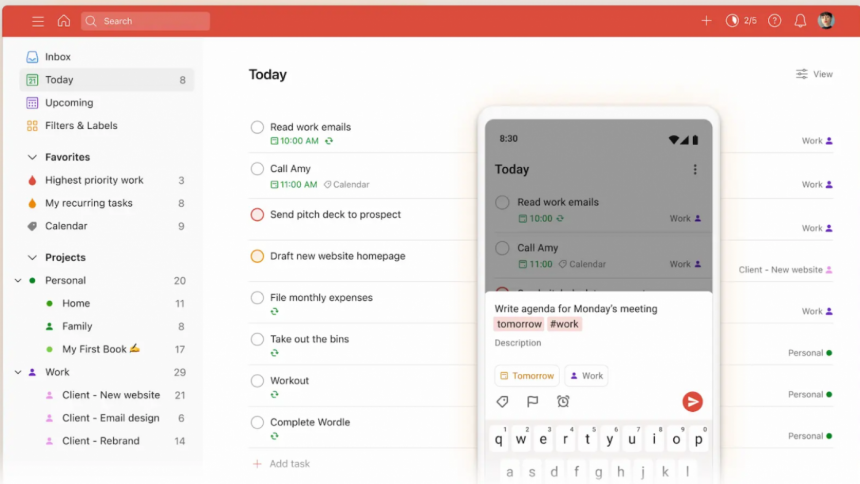 Todoist
Todoist is an app that will help you organise tasks perfectly, loaded with productivity-focused features to let you decide what you want to do and help you focus on work. The app does this by asking what type of tasks you want to finish. Then, it creates a scenario according to your catered experience. The app's Projects feature lets you add a task by selecting from the Work, Education or Personal categories. After that, you get to create the task's name and add a deadline to it. You can also write necessary descriptions of the work you want to accomplish by adding it as a task.
Alongside adding to-be-accomplished work, you can create a plan for the upcoming days. By checking the circles from the option Upcoming from the menu bar, you get to check off all things you completed. In the Home option, you can see any task you need to finish. You can also edit and add sections to stay up-to-date with your plan and your slew of tasks. Todoist is accessible from Google Play Store or their website todoist.com.