Microsoft enters multibillion dollar partnership with OpenAI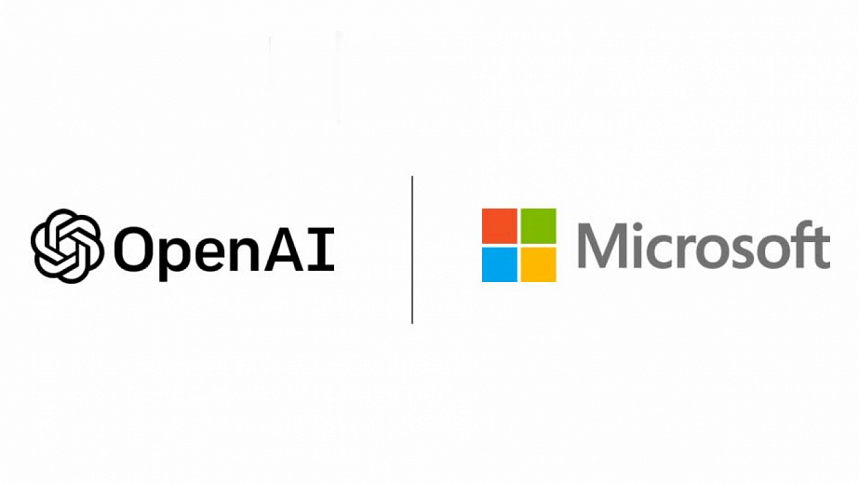 Microsoft has officially extended their partnership with OpenAI, the creator of the popular chatbot ChatGPT and the AI art generator DALL-E. In an official blog post by Microsoft, the company has decided to enter a new "multiyear, multibillion dollar investment" with OpenAI to accelerate breakthroughs in AI technology. 
As per the blog post, Microsoft plans to use OpenAI's language modelling tools in "consumer and entreprise products", which they say will include Microsoft's Azure OpenAI service - the company's cloud-computing platform. "As OpenAI's exclusive cloud provider, Azure will power all OpenAI workloads across research, products and API services," says the official statement. 
The integration of OpenAI's technology also likely includes improving Microsoft's signature search engine Bing. A previous report by The Information stated that Microsoft plans to use ChatGPT to improve the automated response system in Outlook and the autocorrect and text-based functions in Word. 
The extension of this partnership follows the two company's previous agreements in 2019 and 2021. Microsoft states that the extension is part of their collaboration to make progress in AI research and "independently commercialise the resulting advanced AI technologies". As per Sam Altman, CEO of OpenAI, Microsoft shares his company's values, and they look forward to working together to create AI that benefits everyone. 
It is currently being estimated that Microsoft has thus far invested about $10 billion into this partnership with OpenAI, which, as per a report by AFP, would bring the company's value over $28 billion. The decision to partner with OpenAI comes a few days after Microsoft announced the firing of 10,000 employees in an attempt to restructure their workforce and focus more on AI-based technology.