Climate change brings disturbing new reality
Bangladesh faces huge labour loss from global warming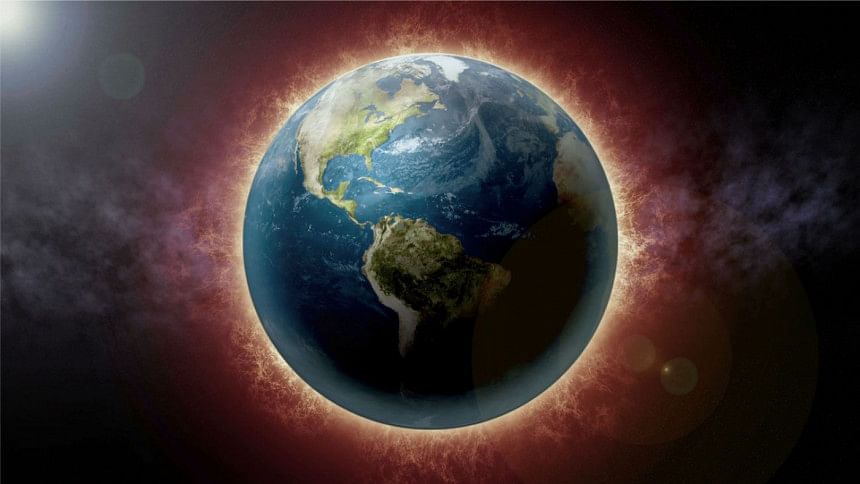 Global warming is having multidimensional impacts on countries and communities—and not just in terms of erratic climate events. A new study conducted by Duke University found that Bangladesh sustains losses of about seven billion working hours annually due to extreme heat exposure caused by global warming. Low- and middle-income tropical countries like Bangladesh are most vulnerable to global warming as a majority of their populations relies on manual work to earn their livelihoods. Researchers say if global temperature increases by only one degree Celsius, Bangladesh may lose approximately 21 billion working hours, and it would lose 31 to 57 billion working hours if the temperature rises by 2 or 4 degrees Celsius.
This means, as heat and humidity levels rise because of climate change, options for moving outdoor labour to cooler hours will become increasingly less possible, as one of the researchers said. This would ultimately result in further labour losses. The research also shows that on a hot summer day in Dhaka, temperature remains between 27 and 28 degrees Celsius, and in a 12-hour workday, an average worker loses 10 minutes of working hours due to exposure to extreme heat.
These are alarming figures as they show the multidimensional crisis we face as one of the worst affected countries in terms of climate change. For once, we are the victims of a condition that we haven't helped create or sustain, nor do we have the means to resolve it on our own. However, findings of the research, published in a peer-reviewed paper, provide important pointers for our own researchers to delve deeper and find out what these mean for affected communities, individuals and sectors, and if we can try and minimise the damage from the fallout.
One thing is certain: going forward, we will have to live with increasing losses of working hours and even capabilities, which is particularly disturbing as our production sectors—from agriculture to industry—are vastly labour-intensive. Therefore, the cumulative impact of this on our economy will be significant. There is no option left but to design and implement policies to cushion the adverse impacts of global warming. The government will be wise to heed the warnings.