Colonial hangover?
DU assistant proctor goes berserk as students don't address VC as 'Sir'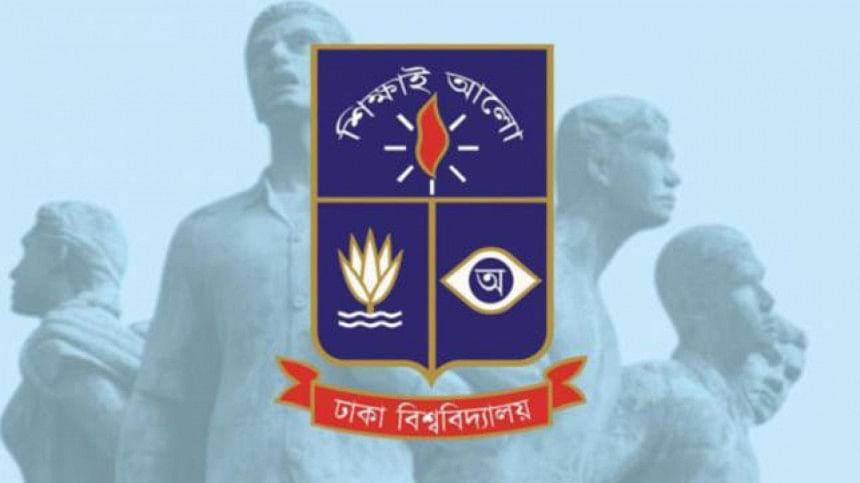 The assistant proctor yelled at us because we did not say "Sir". We did not expect such behaviour from a teacher.
An assistant proctor has allegedly harassed some Dhaka University students for not addressing the vice chancellor and proctor of the university as 'Sir'.
A video of the bizarre incident went viral on social media yesterday. In the video, Prof Mohammad Mahbubur Rahman, an assistant proctor and also a faculty member of the Institute of Education and Research (IER), was seen talking to the students in an aggressive manner.
The incident happened when the assistant proctor visited DU student Hasnat Abdullah, who was on a hunger strike to press forward his eight-point demand to stop irregularities at the DU registrar building, fell ill yesterday.
"Hasnat would have broken his hunger strike if the vice chancellor and the proctor paid him a visit," Hasnat's friends told Mahbubur during his visit.
All of a sudden, the assistant proctor broke into a burst of rage. "Who is the VC? Call him Sir," he was heard yelling at the students.
At one stage, he asked his proctorial team to seize the IDs of the students present there.
Armanul Haque, a student of the international relations department who was with Hasnat, told this correspondent, "The assistant proctor yelled at us because we did not say "Sir". We did not expect such behaviour from a teacher."
However, when this correspondent contacted Mahbubur, he denied the allegations and said it's the students who misbehaved with him.
Around 2:30pm, VC Akhtaruzzaman visited Hasnat and assured him that he will see to the matter so that students do not have to go to the registrar building for administrative work and can get them done via their respective departments and attached halls.
After the VC's assuarance, Hasnat withdrew his hunger strike. Later on the day, he was rushed to Dhaka Medical College Hospital as his condition deteriorated further.
Hasnat is currently undergoing treatment at DMCH, informed his friends.
Hasnat, a postgraduate student of the English department of the university, started the hunger strike on Tuesday afternoon.
His demands included setting up of a complaint cell to stop harassment of students, ensuring accountability of administrative officials, digitisation of all administrative activities immediately and installing CCTV cameras in all DU offices to enhance overall security.