DU students protest attack on DMCH intern doctor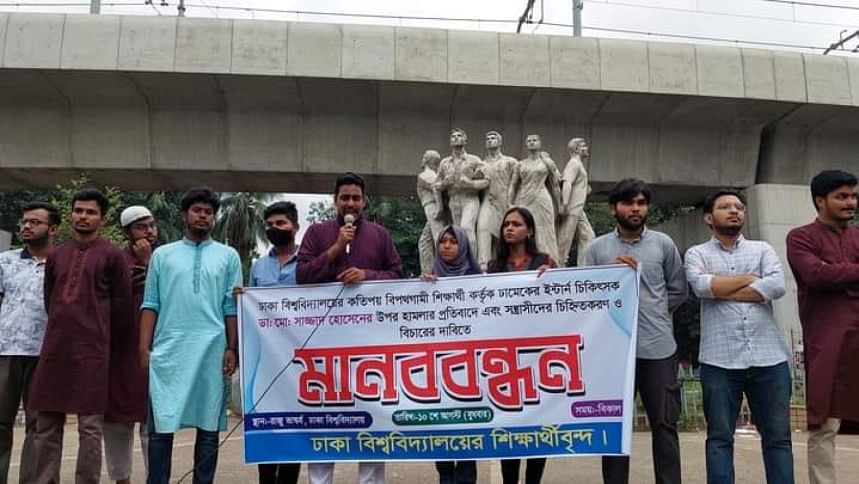 A group of Dhaka University students today (August 10) formed a human chain protesting the recent attack on an intern doctor of Dhaka Medical College Hospital.
The students also urged the authorities concerned and police for steps to find out the culprits involved in the attack on Sazzad Hossain at the Central Shaheed Minar on Monday.
The human chain programme was held in the afternoon at the base of Raju Memorial Sculpture on the DU campus. 
Earlier today, the victim filed a general diary at Shahbagh Police Station in connection with the incident.
Demanding justice for the incident, Akhter Hossain, president of DU unit of Chhatra Odhiker Parishad, said the DU campus has turned into a place where culprits are abusing political power to commit various offences.
Incidents of snatching away belongings and beating up people are happening on campus. Culprits are not being brought to the book even after being identified, he said. 
The authorities concerned should scrutinise the incidents and take immediate measures to this end, said Rifat Rashid, a student of the International Relations department of DU.