Educational activities disrupted to arrange wedding event at Savar school
Show cause notice issued to headmaster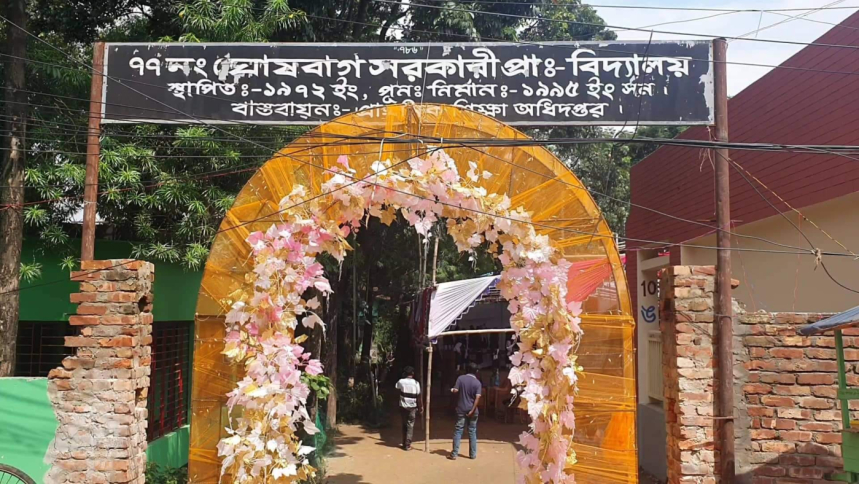 A wedding event was reportedly held at a primary school in Savar's Ashulia area today (September 15, 2022) disrupting educational activities of the school.
The event took place at 77 No Ghoshbag Government Primary School at Yarpur union in Ashulia area, reports our Savar correspondent quoting students and locals.
According to locals, Shahnaz Begum, president of the managing committee of Ghoshbagh Government Primary School, organised a wedding event for her niece at the school grounds.
Students alleged that they could not play during their tiffin period for the last two days. Students were asked not enter into the decorated area.
Contacted, Shahnaz Begum told The Daily Star that they organised the event at the school ground for lack of a place.
She claimed that educational activities have not been hampered in any way.
The Daily Star could not contact Mahmuda Begum, headmaster of the school, despite repeated attempts.
After being informed about the matter, "We immediately issued a show cause notice to the headmaster of the school," said Tabshira Islam Liza, primary education officer of Savar upazila.
She added that appropriate action will be taken in this regard.