Fuel price hike: "BCL men try to bar torch procession on DU campus"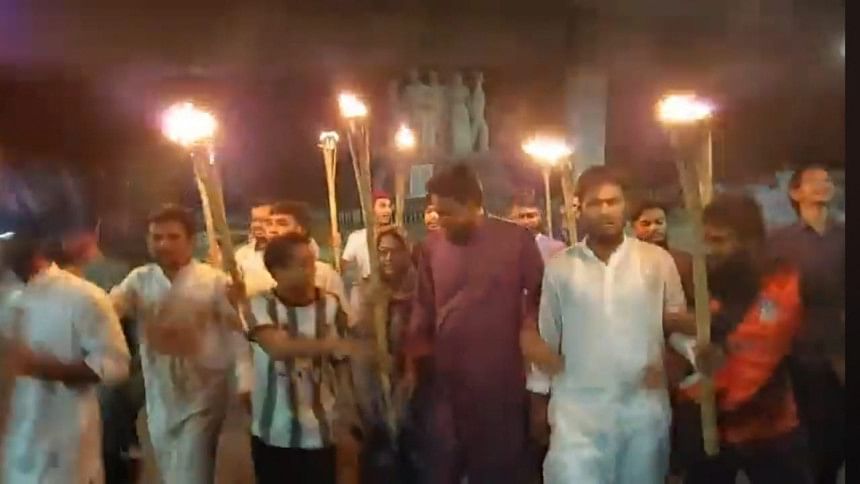 Leaders and activists of Bangladesh Sadharon Chhatra Odhikar Songrokkhon Parishad brought out a torch procession on Dhaka University campus last night protesting the rise in fuel prices in the country.
They alleged that members of BCL tried to create obstruction in the procession.
The rally marched through the TSC area to several places on the campus chanting various slogans, reports our DU correspondent.
Some BCL leaders on their motorcycles blocked the way when the procession reached Raju Memorial, the protesters said. The rally then marched forward towards Jagannath Hall.
Akram Hossain, general secretary of the parishad, claimed that it was Hasibul Hosen Shanto, BCL general secretary of Ziaur Rahman hall unit, who tried to stop the procession.
However, when asked about the allegations, Hasibul Hossain said, "We were at a tea party at TSC last night. No one was interrupted. They brought out the procession and left, we remained at the tea stall."
Akhtar Hossain, president of DU unit of the students' rights group, also claimed that several BCL leaders and activists on their motorcycles tried to attack the protesters during their programme but could not succeed.