Dhaka stocks return to black
However, turnover dropped 6%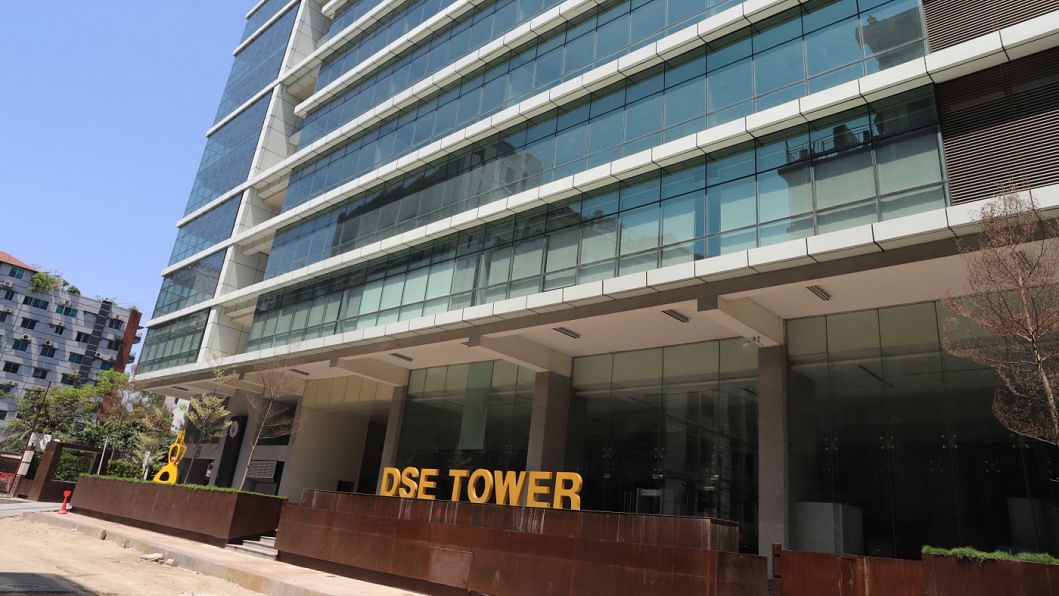 The index of the Dhaka Stock Exchange (DSE) returned to the black today after falling for a single day yesterday.
The DSEX, the benchmark index of the DSE, grew 19 points, or 0.31 per cent, to 6,325.
The DS30, the blue-chip index, advanced 0.15 per cent to 2,198 and the DSES, the shariah-compliant index, up 0.06 per cent to 1,370.
Turnover, an important indicator of the market, however, dropped 6 per cent to Tk 1,036 crore that was Tk 1,109 crore on the previous day.
Of the traded securities, 105 advanced, 70 declined and 174 did not show any price movement.
Crystal Insurance increased mostly by increasing 9.95 per cent followed by Legacy Footwear that rose 9.94 per cent, Progressive Life Insurance up 9.92 per cent, Sonali Life Insurance grew 9.91 per cent and Padma Islami Life Insurance gained 9.88 per cent.
Simtex Industries topped the list of losers by shedding more than 9.46 per cent. CAPM IBBL Islamic Mutual Fund suffered substantial losses as well.
Bangladesh Shipping Corporation was the most-traded stock of the day with its shares worth Tk 46 crore transacted.
Stocks of Navana Pharmaceuticals, Meghna Life Insurance, Sea Pearl Cox's Bazar Beach Resort & Spa also traded significantly.
The stocks of the Chittagong Stock Exchange also rose today. The Caspi, the all-share price index of the bourse in the port city, up 41 points, or 0.22 per cent to close at 18,637.
Of the issues, 68 rose, 68 retreated and 101 did not see any price movement. Turnover, however, edged up 21 per cent to Tk 19 crore.