Black-marketing of TCB goods in Moulvibazar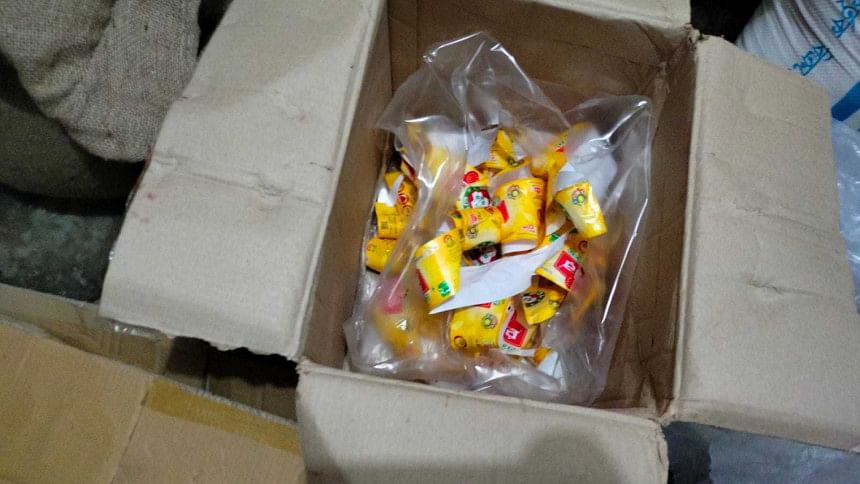 Some TCB dealers in Moulvibazar are selling daily essentials in black markets, depriving low-income groups from buying the commodities in fair prices.
Many alleged they often return home empty-handed after waiting for hours in queues in front of TCB trucks.
Amid such a situation, police on December 8 filed a case against a TCB dealer in Moulvibazar's Kulaura on charges of selling TCB products in black markets.
The state-owned Trading Corporation of Bangladesh (TCB) is authorised to sell essential items at fair prices.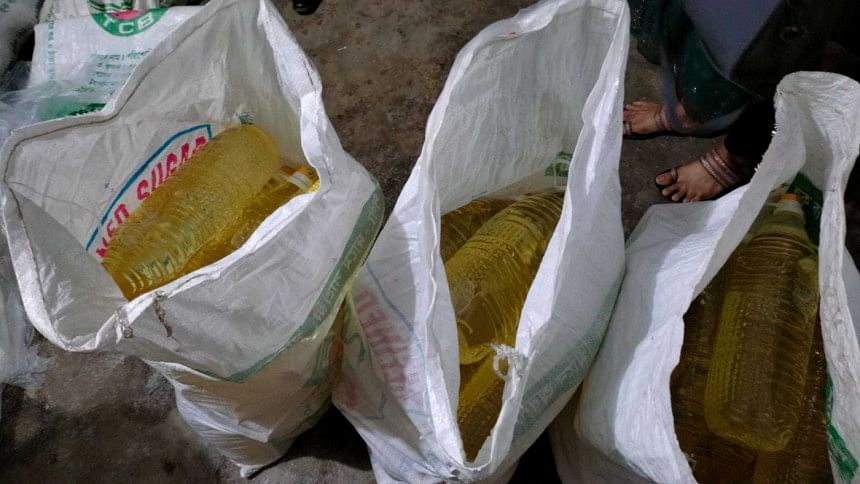 In the last couple of months, longer queues are forming in front of TCB trucks across the country due to spiraling of commodity prices.
Moulvibazar faces a similar situation where both worries and queues of low- and middle-income groups grow.
However amid such a situation, black marketers have mushroomed, who are selling TCB goods removing labels and stickers.
This correspondent on December 19 talked to quite a few people in Kulaura upazila who often buy TCB products from black markets.
"The normal price of soybean oil is Tk 192. But I buy it at Tk 150 from a TCB dealer secretly," said a resident of the upazila's Dhakkhin Bazar area.
"The dealer removes stickers and labels from the products and sells it to me," he added.
Two other people, one from the upazila's Uttarbazar area and one from School Chowmuhana area, echoed the same
On December 8, local administration and police conducted a drive jointly and raided the storehouse of a local TCB dealer Ashraf Uddin at Kulaura upazila's Uchlapara.
They found the dealer's staff were unpacking TCB sugar and pulses and were filling the products in another sacks. The team also found TCB stickers and labels removed from some products.
At least 554 litres of oil, 792kg of pulses, 421kg of sugar, and 200kg of rice were seized from the store.
Kulaura Police Station Sub- Inspector (SI) Parimal Chandra Das filed a case against Ashraf along with two other unnamed persons.
"The dealer is on the run. We are trying to arrest him," Parimal told The Daily Star.
Kulaura's Assistant Commissioner (AC land) Mehdi Hasan, who led the drive, said, "We have already sent a letter to our higher authorities in this regard."
Contacted, TCB Moulvibazar Regional Office deputy director Ismail Majumdar said they will take necessary action soon.