Seminar laments lack of proper plans for tourism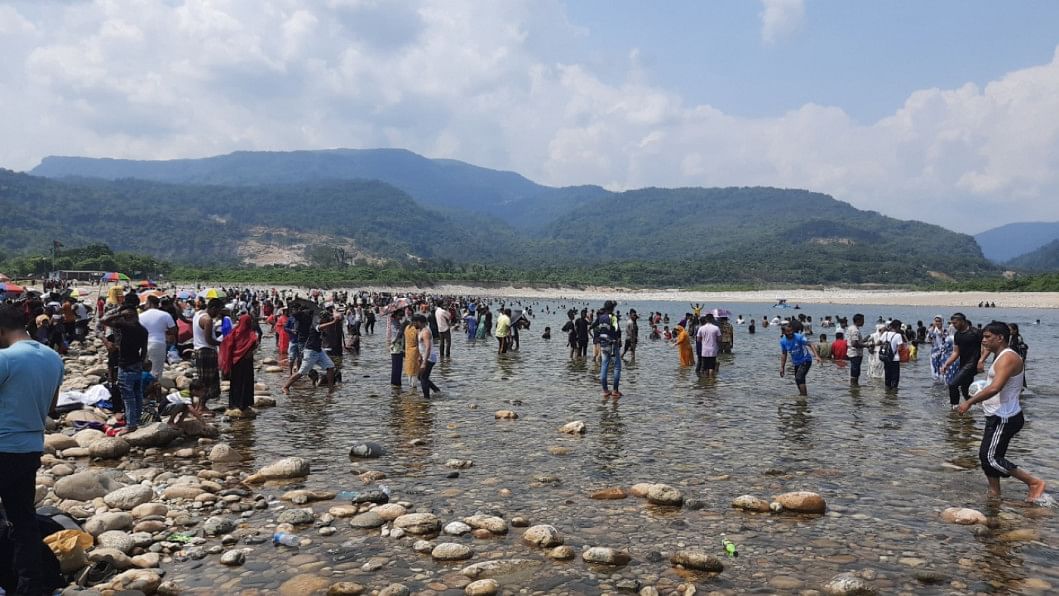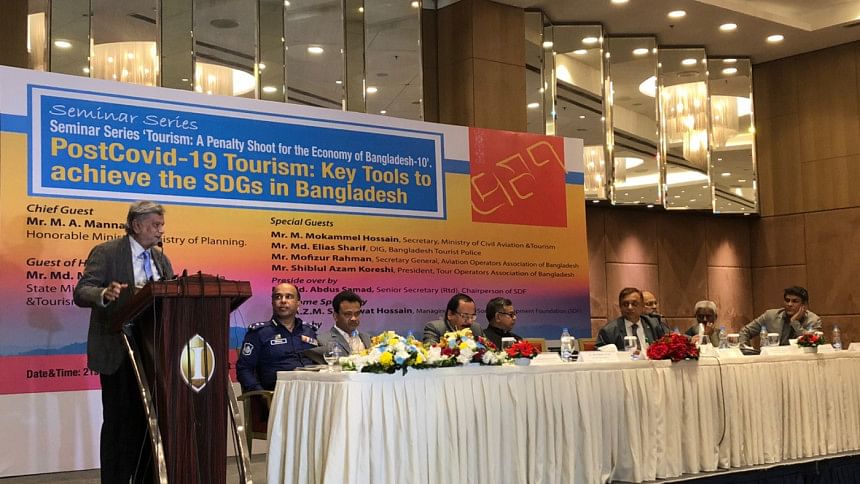 The tourism sector in Bangladesh is still suffering and has not flourished properly due to a lack of proper planning, which may be a barrier to achieving Sustainable Development Goals (SDGs) by 2030, speakers told a seminar today.
Many places that could become tourist attractions remain unknown to the public and are yet to be accessible to tourists of all strata, especially those who are financially not that well off, they said.
Of the 17 SDG goals, three are directly linked to the tourism sector. Although these targets vary from country to country, at least six goals are connected to Bangladesh, they said.
"Every year, around 25 lakh to 30 lakh people used to fly abroad for tourism purposes," said Abu Sufian, editor of local travel publication Vromon Magazine.
"Although Bangladesh has a lot of tourist attractions and one crore expatriates, the country cannot make use of it properly," he said.
The seminar on "Post Covid-19 Tourism: Key tools to achieve the SDGs in Bangladesh" was jointly organised by Social Development Foundation (SDF) of the finance ministry and Vromon Magazine at InterContinental Dhaka.
Countries including Japan, Italy, India, Vietnam, Sri Lanka, Nepal and the Malaysia have formulated alternative, post-pandemic plans of three years to 10 years to attract tourists, said Sufian.
While those have already achieved significant success, the same has not been done in Bangladesh, he said.
"If Bangladesh fails to utilise the opportunity, the country's tourism sector will face a major disaster after 2023," said Sufian.
Acknowledging the lack of plans, Planning Minister MA Mannan requested the Ministry of Civil Aviation and Tourism to take up small project targeting increasing amenities for locals who are financially not that well off.
"We have many popular tourist attractions inside the country like the Kuakata sea beach in Patuakhali, Ratargul swamp forest, Bisanakandi's garden and hills in Sylhet and Tanguar haor in Sunamganj," he said.
"But there are not enough amenities there. Low-income group people usually visit those areas. There are not enough places for taking rest, nursing stations and sanitation," he said.
The minister also asked to resume short flights using abandoned airports.
At the event, M Mahbub Ali, state minister for civil aviation and tourism, said the tourism sector badly needs some incentives and facilities and lifting of taxation.
"We have done many things in this sector but it was meaningless. We did not do it through proper planning," he said.
To overcome the difficulties, the government has taken a master plan to develop the tourism sector. It may help the tourists get proper guidelines, he hoped.
Along with the Padma bridge, the country's ongoing communication development projects may give a boost to the tourism sector, he said.
About the master plan, M Mokammel Hossain, secretary to the civil aviation and tourism ministry, said it would be disclosed soon.
"In the last two years, we have been working to formulate the master plan. We have selected 1,051 destinations out of which 51 have been prioritised," he said.
"We will focus this tourism through branding globally," he said. Md Abdus Samad, chairperson of the SDF, presided over the seminar.