Srihatta economic zone starts production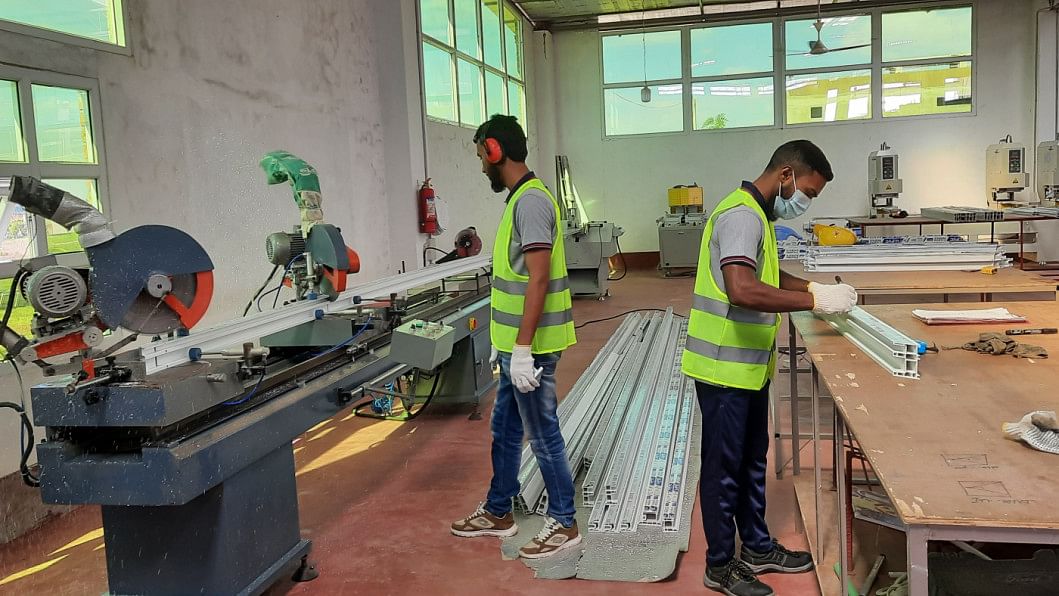 Srihatta Economic Zone has become active as a door and window manufacturing company started production in the special area in Moulvibazar's Sherpur.
Double Glazing Industries Limited—a company run by a woman entrepreneur from the UK— began production in November this year in the 352-acre economic zone developed by the Bangladesh Economic Zones Authority under the supervision of the Prime Minister's Office.
"Srihatta Economic Zone located in the middle of Sylhet division has been equipped with all the facilities that an industry needs to flourish," Moulvibazar Deputy Commissioner Mir Nahid Ahsan told The Daily Star.
The zone is expected to create employment opportunities for 45,000 people, which will be a milestone for trade and commerce in the region, he said.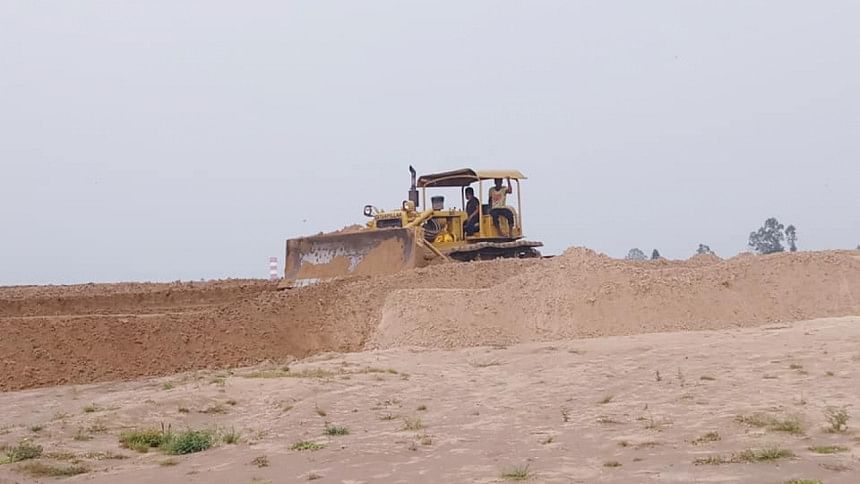 The economic zone will not only be beneficial for people in Moulvibazar, but also for the ones in Habiganj and Sylhet districts, he said.
The authorities believe the local economy will become stronger when all industrial establishments in the region, including Moulvibazar, will start production, Ahsan said.
Of the six companies which have been given land allotment in the 352-acre zone, infrastructure development work of four domestic companies is going on.
Double Glazing Limited run by Monojaha Polly Islam, also an English immigration lawyer, has so far invested Tk 10 crore in Srihatta Economic Zone.
"We plan to invest Tk 100 crore more in the days to come. Our company has 300 employees at present and we hope we will be able to provide jobs to 1,000 people in future," Polly Islam said.
Double Glazing will market heat-insulating and environment-friendly products throughout the country, she said.
"The thought of becoming a businessman has been in my mind since childhood. The reason for this is that my father was a restaurant businessman in England."
"We are manufacturing foreign doors and windows from imported raw materials with the help of machines and artisans," said Moinul Islam, managing director of Double Glazing.
"We will sell our products all over the country at affordable prices."
Prime Minister Sheikh Hasina laid the foundation stone of the Srihatta Economic Zone in February 2016.
On November 20 this year, the premier virtually inaugurated 50 industrial units, projects and facilities in economic zones around the country.
During the opening ceremony, Mahtab Mia, director of British-Bangladesh Chamber of Commerce, told The Daily Star: "We expatriate businessmen want to become investment warriors from remittance fighters."
He also demanded introduction of one-stop services to reduce bureaucratic tangles which businesses have to face at the time of making new investments.