US-Bangla plane crash survivor Annie released from DMCH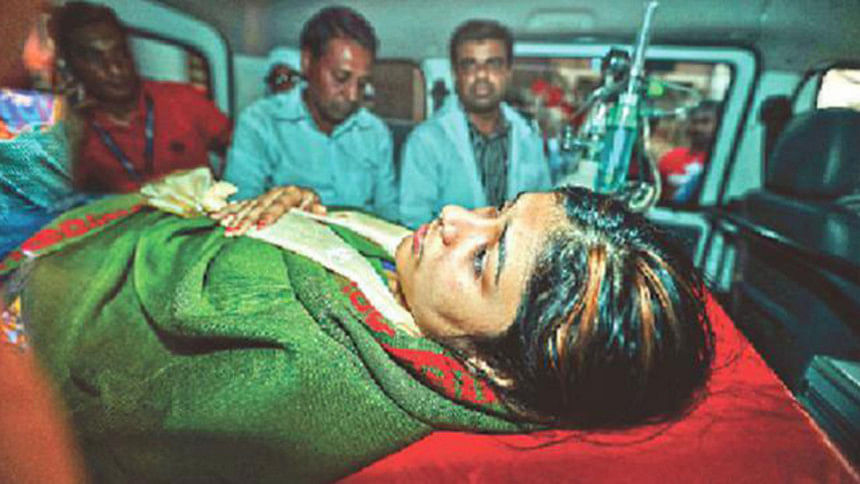 Almun Nahar Annie, one of the survivors of US-Bangla plane crash, was released from Dhaka Medical College and Hospital (DMCH) today.
She was released from the hospital around 10:30am, DMCH's Burn and Plastic Surgery Unit Coordinator Dr Samanta Lal Sen said in the morning.
The health condition of Annie, who lost her husband and daughter in the plane crash, is stable but she is mentally upset, Dr Sen said.
So, doctors suggested mental health counselling for her, he added.
Annie was brought back from Nepal and admitted to DMCH on March 16.
So far, at least 50 people, including 27 Bangladeshis, died as an aircraft of US-Bangla Airlines from Dhaka to Kathmandu crashed at Tribhuvan International Airport in Nepal on March 12.