DIG Mizan braces for action; process underway: Home minister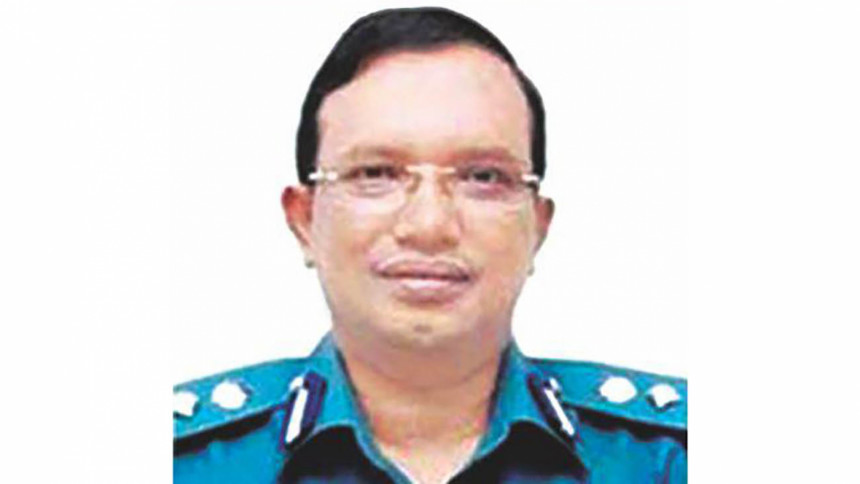 As Deputy Inspector General (DIG) of police Mizanur Rahman hit headlines one after another for wrong reasons, Home Minister Asaduzzaman Khan today reiterated that the process to take action against him is underway, reports UNB.
"No one is above the law. He (Mizan) has already been suspended," the minister said.
He was talking to reporters after a function marking the signing of the annual performance agreement of Security Services Division under the home ministry, UNB reported.
Meanwhile, a committee has been formed by Police Headquarters to investigate the corruption of one of its Deputy Inspector General (DIG) Mizanur Rahman.
The committee will be headed by Additional Inspector General of Police (IGP) Mainur Rahman Chwodhury and includes Additional IGP Shahabuddin Koraishi and Superintendent of Police at Police Bureau of Investigation (PBI), Mia Masud Hossain.
Further actions will be taken against DIG Mizan after the probe report, Assistant Inspector General of Police (media) Sohel Rana told The Daily Star. 
A private TV channel reported recently that Mizan gave Tk 40 lakh to Anti-Corruption Commission (ACC) Director Khandaker Enamul Basir to get clean chit in a corruption case.
DIG Mizan was an additional commissioner of Dhaka Metropolitan Police (DMP). He was withdrawn on January 9 last year following the allegation of threatening a female news presenter of a private television channel.
He had also reportedly married a woman forcibly and tortured her. Mizan allegedly picked up 25-year-old woman in July, 2017 and then forcibly married her.
He had also implicated her in a false case whereby she was arrested and remained in jail for three weeks.
About the missing of former State Minister for Home Tanjim Ahmed Sohel Taj's nephew, the home minister said Sohel Taj called him to this end. "A general diary was lodged in this regard. I asked the law enforcement agencies to look into it," he told UNB.
Asaduzzaman said there might be two aspects. "Someone might have picked him up or he might have gone somewhere. He will be traced no matter where might be."
About giving the charge of a police station to an assistant police super instead of an inspector, he said once a sub-inspector used to be in charge. "The country is progressing with the passage of time. There's no such decision right now. This is an ongoing process."
The minister expressed the hope that his ministry will achieve much progress in the coming year than last year, UNB reported.
Of the four departments under the ministry, Fire Service and Civil Defence did well, he said, expressing the hope that the annual performance agreement will help ensure good governance, transparency and bring dynamism into the activities.