Tickets sold out for Lucky Ali's concert in Dhaka, netizens react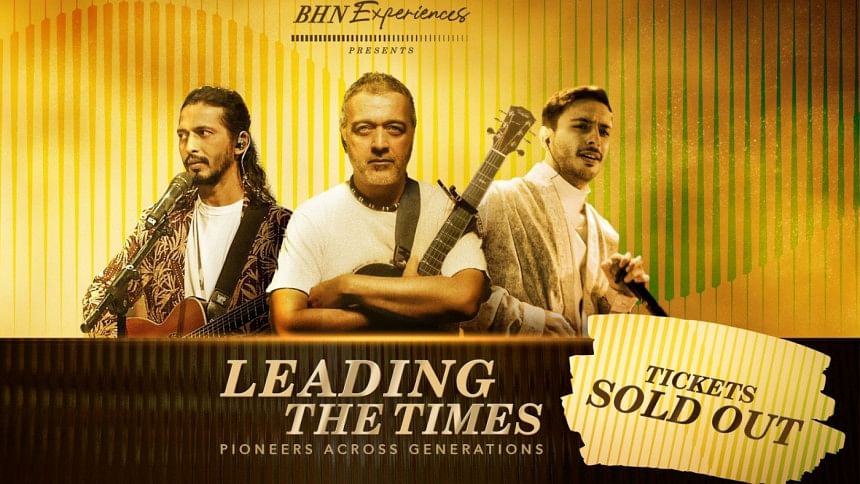 In a whirlwind of excitement and anticipation, tickets for the much-anticipated concert, "Leading the Times: Pioneers Across Generations", have officially sold out. The announcement came from the event's official page, leaving fans disappointed and disheartened.
Buy Here Now (BHN) Experiences, the organiser of the concert, took to its official social media platform to share the news, stating, "We are overwhelmed by the huge response that we have received from everyone. All tickets for 'Leading The Times: Pioneers Across Generations' have been sold out. Thank you, everyone, for staying with us."
Reportedly, the entire batch of tickets sold out within minutes of becoming available online this evening, leading music enthusiasts to raise questions about the organiser's integrity.
The official announcement spread like wildfire across the internet, creating a buzz amongst music enthusiasts who had been eagerly waiting to secure their spot at this highly anticipated musical event. However, not everyone was fortunate enough to snag a ticket, leading to mixed reactions amongst fans.
One disgruntled user took to Facebook to express their frustration, writing, "So, you arrange a show. Create the hype and sell off almost 99% of tickets internally, and just for the sake of it, you put up a link on your event page so that people who are waiting eagerly can see the 'Sold Out' sign from the very first minute you shared the link!! Sarcasm has a hidden scam inside it."
This sentiment reflects the frustration of many fans who feel that the ticket allocation process may not have been entirely fair.
BHN Experiences priced the ticket at Tk 4000 and mentioned that there is only one category of ticket, terming it as 'Everyone is a VIP'. It also mentioned that it is a standing event and one person can purchase a maximum of two tickets.
Despite these mixed reactions, it's clear that "Leading the Times: Pioneers Across Generations" has generated significant interest and excitement amongst music enthusiasts. Popular band Arnob & Friends and singer Hasan Raheem are set to join Lucky Ali at the musical event, scheduled to take place at Aloki in Gulshan on October 6.