Ananta Jalil, Barsha and DA Tayeb collaborate together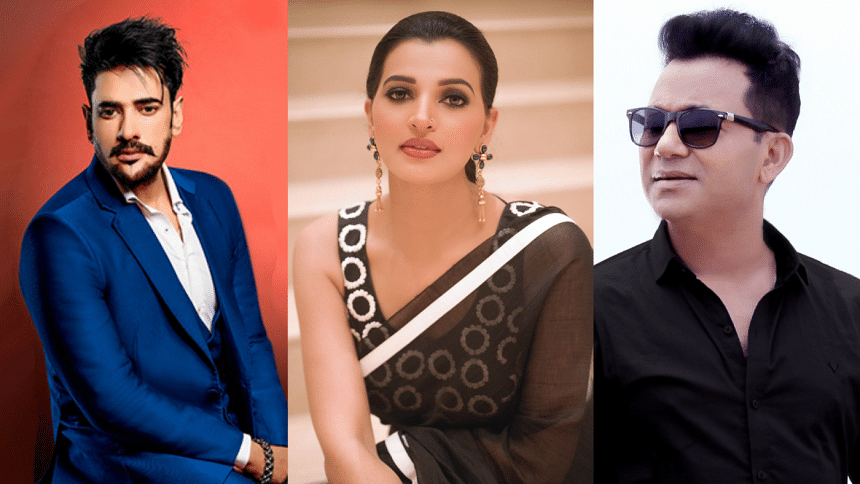 Dewan Nazrul's classic film, "Dost Dushmon", made waves in 1977 as a Bengali remake of the iconic Bollywood hit "Sholay". Starring Wasim and Sohel Rana, the film depicted how two friends turn into enemies. 
Now, after 46 years, Dhallywood is set to revive the essence of "Dost Dushmon" with a fresh twist. Actors Ananta Jalil and DA Tayeb are joining forces for the film, accompanied by Barsha in a pivotal role.
Unlike its previous editions, the new "Dost Dushmon" takes the storyline in a completely different direction. Set in Dhaka city, Ananta Jalil and DA Tayeb portray two rival gang leaders. One holds sway over the northern part of the city, while the other commands the southern territory. 
Their intense rivalry and clashes over boundaries form the core of the plot. What makes their enmity intriguing is that they were once inseparable friends, who once engaged in university politics together.
In a recent interview with the media, DA Tayeb emphasised, "The movie is entirely distinct from the previous 'Dost Dushmon' narrative."
The trajectory of their relationship takes a complicated turn when they help a girl during her university admission and both fall in love with that girl.
DA Tayeb also revealed that Misha Sawdagar and Mahmudul Islam Mithu will assume the roles of two influential godfathers in the story. 
Although the directorial details are yet to be unveiled, DA Tayeb assured that the project is in the hands of capable makers.