'Din: The Day' leads in promotion amongst 3 Eid releases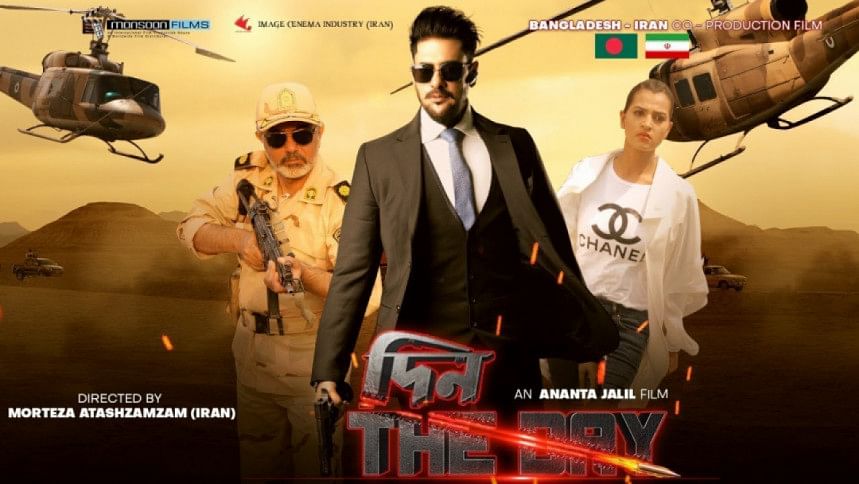 Three movies, "Din: The Day", "Poran" and "Psycho", are all set to be released this Eid. All of the movies have started their promotion campaigns by uploading posters, trailers, and songs on social media.
In terms of promotional campaigns, Ananta Jalil and Barsha starrer "Din: The Day" is leading the promotional race on the back of its diverse campaign that is taking place throughout the country. Posters and banners of the film have been put up in most parts of the country including Dhaka.
Bidya Sinha Mim, Yash Rohan, and Razz starrer "Poran" and Puja Chery and Ziaul Roshan starrer "Psycho" are still lagging behind in terms of promotion. However, the teams of both movies are confident of catching up to "Din: The Day" by coming up with creative promotional strategies. 
"Din: The Day" is a joint production of Bangladesh and Iran, being directed by famous Iranian director Murtaza Otash Jamjam. The movie is set to be released in more than 100 theaters across the country during Eid-ul-Adha, actor Ananta Jalil told The Daily Star.
Anonno Mamun's directorial film "Psycho" will be released across 60 cinema halls in the country. On this topic, the director said, "The audience will love this movie as it is jampacked with action, catchy music, and dance routines."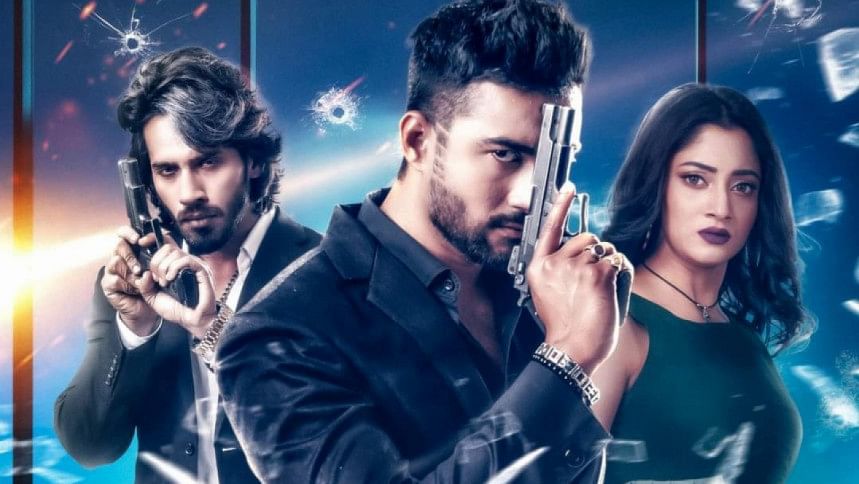 Raihan Rafi's heartbreaking love story "Poran" recently shared a song from the movie, "Cholo Niralai", which has generated a positive response from the audience.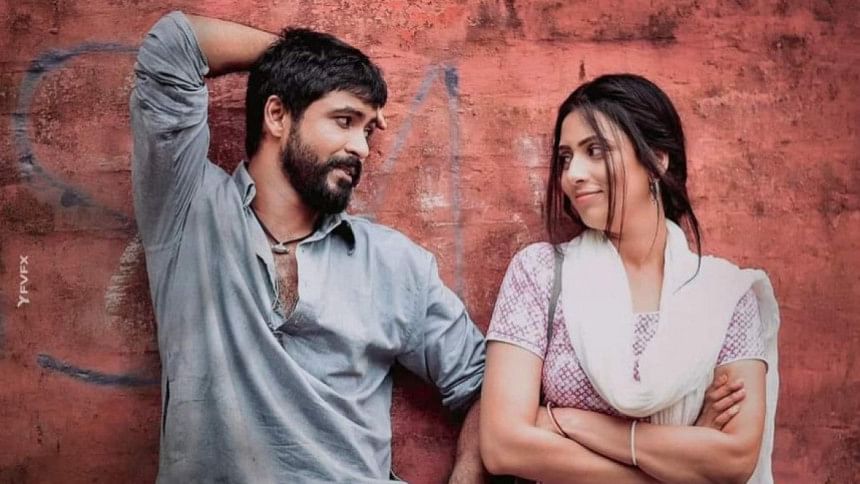 Bidya Sinha Mim became emotional when recalling one of the scenes from "Poran".
"I literally had tears in my eyes when I was shown a short scene during the dubbing stage of the movie. I'm not saying this because it is my own movie, but I was emotional upon watching this particular scene. Hopefully the audience will love 'Poran' as well," said Mim.