From pageant queen to screen empress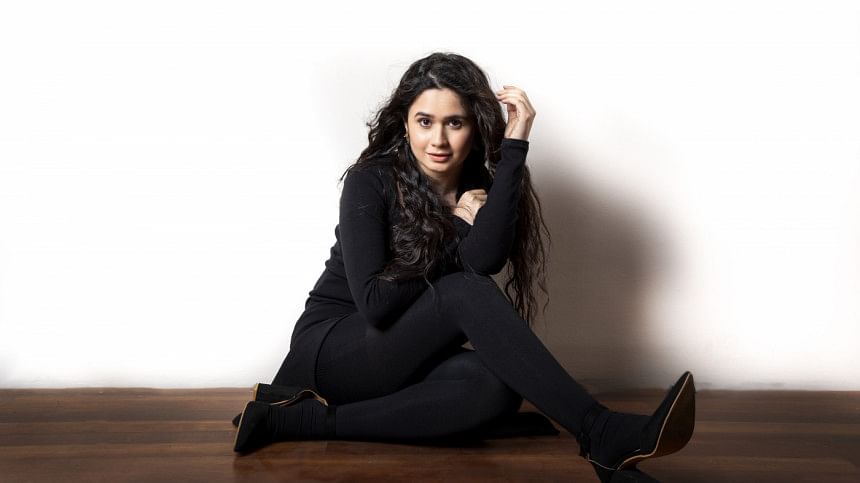 Cute and bubbly Jannatul Ferdous Oishee has been in the news for her cracking chemistry with Arifin Shuvoo, and the release of her latest movie "Black War". The gorgeous actress has two movies in line-up this year- "Noor" and "Adom", awaiting release.
The pageant queen dropped in for a warm cup of coffee at The Daily Star, to talk about her films, OTT, and much more.
Is there any movie which you can relate with your personal life?
My character in "Noor" resonates with my actual personality. It's a full-on romantic film, with some similarities to my life. This film is really close to my heart and I really hope audiences love it.
Tell us about your film, 'Adom'.
"Adom" is set in the 80s, where I portray the role of a simple village girl in Mymensingh. While shooting for the film, I had to spend two hours in a make-up chair to tone down my complexion. It was extremely challenging. However, we had a lot of fun shooting for the remake of the song "Amar Kankher Kolshi", which the audiences will surely love.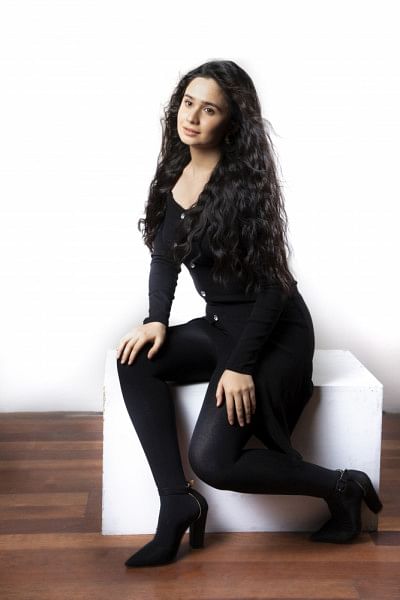 'Black War' is running successfully in theatres. How excited are you?
I am super happy that our film "Black War" is running all over the theatres in our country. I would ask the audiences to stay with good films as this movie has a really riveting story and superb action stunts.
What are your thoughts on OTT?
OTT is doing extremely well right now and I have got offers for the streaming platform as well. However, the stories didn't attract me, so I had to say no to the scripts. I would definitely love to work in OTT but the script has to be unique in order for me to work on it.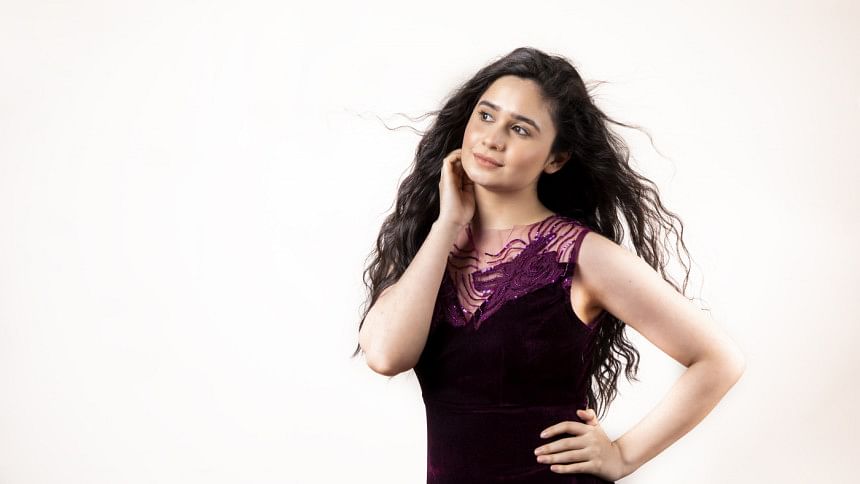 It seems you have turned vegetarian. Why the sudden change in diet?
It's been quite a few months since I stopped eating fish and meat. Initially, my family was reluctant with my choice, but they have finally accepted it. Although I don't eat any animal protein, I still enjoy a warm boiled egg and some yummy vegetables. I try to ensure a proper diet, so that my body doesn't become weak.
What is your resolution for this year?
This year, I want to do lots of good roles and want to be involved in innovative projects. I want everyone to live and love fully.