Siam, Safa, Manoj to star in Vicky Zahed's latest web-series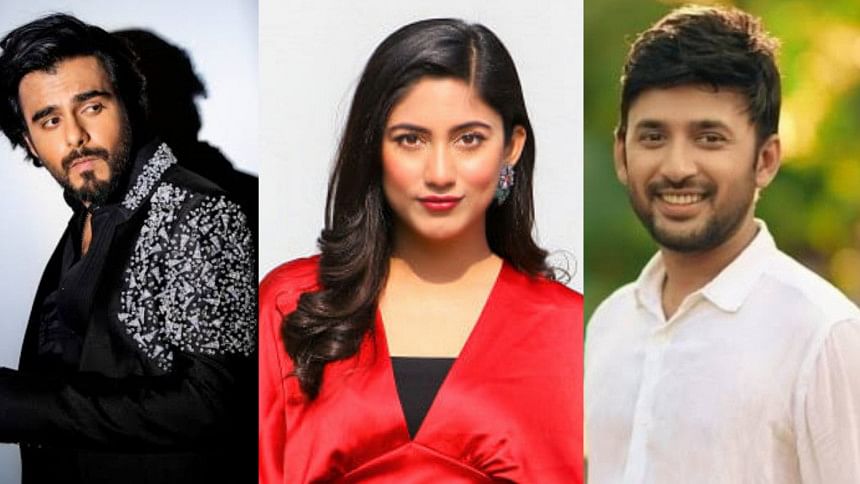 After earning praises for his web-series, "Ami Ki Tumi?", featuring Mehazabien Chowdhury and Shamol Mawla, director Vicky Zahed is gearing up for another project, titled "Lottery".
The new web-series consists of an ensemble cast of Siam Ahmed, Safa Kabir, and Manoj Pramanik. The "Punorjonmo" director has previously worked with Siam in his directorial project "Mon". While he has also collaborated with Safa in several projects including "Tumi Arekti Din Thako", "Attohotta" among others. Moreover, Vicky and Manoj have collaborated in "Redrum" and "Aaj Amar Pala", among others. 
According to sources, this show is being produced by Chorki. After his web-film "Redrum", it is Vicky's second collaboration with the platform.
The six-episode suspense thriller series will begin its shooting on September 25.
Meanwhile, Vicky has announced the spin-off project of his much-celebrated series "Punorjonmo'', under the title "Rafsan Haque".
Afran Nisho and Mehazabien Chowdhury starrer "Punorjonmo" earned wider accolades from the audience.