Why is Safa Kabir selling newspapers in Uttara?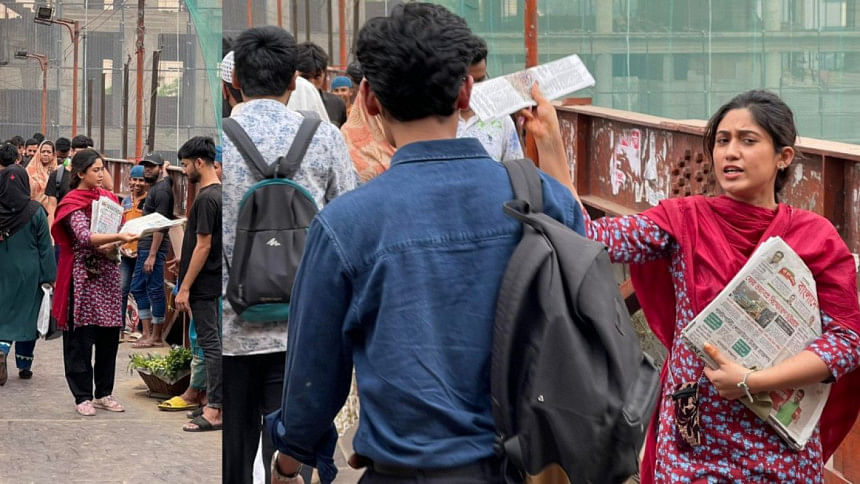 Popular actress Safa Kabir was seen in the streets of Uttara yesterday, selling newspapers. Many thought of her as a hawker, while many were confused about what was happening. 
Actually, Safa Kabir was shooting for an Eid special drama titled "Khoborer Feriwala" directed by Anonno Emon. In this drama, she will play the role of a hawker. 
Actor Yash Rohan plays opposite Safa Kabir in this drama. He plays the role of a crime reporter. 
The story revolves around the life of a hawker and how she tries to find her way amidst the chaos of bad news. At one point, she develops a good relationship with a crime reporter and eventually that brings out some interesting information. 
Meanwhile, Safa recently completed her 10 years in the industry. She was last seen in the web series, "Niswash" directed by Raihan Rafi. 
Yash Rohan received positive reviews from the audience for his latest web series "Buker Moddhe Agun", when he played the character of a superstar.