Level up your fashion game with TAHAR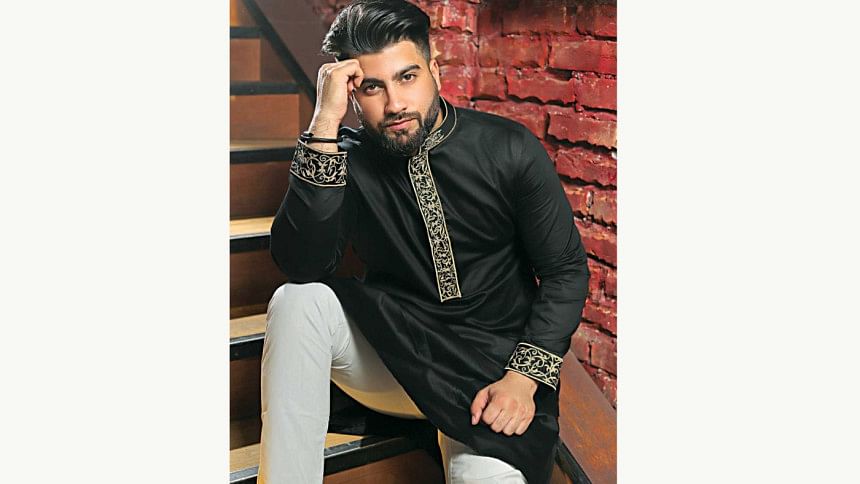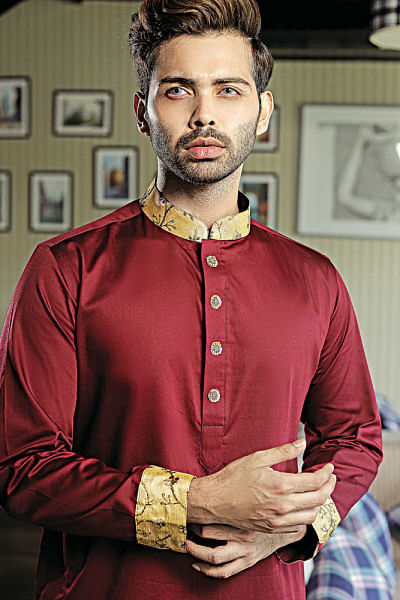 Often times, investing in our passion leads to some of the greatest outcomes. It is when we enliven our ideas and bring them to life that creates some spectacular masterpieces. Similarly, born out of sheer passion and the drive to tailor extraordinary clothing, TAHAR was incepted.
TAHAR is a clothing label that produces artfully designed ethnic wear for men. Since its beginning in 2019, TAHAR has been tailoring exquisite panjabis, with the collections getting better with each rollout. What started as an experimental stall at an event with only seven designs is now a well-regarded clothing line specialising on men's ethnic wear.
"Seeing the huge response and immense support of people in my first exhibition, I decided to grow and nurture TAHAR. It is mostly my creative aptitude, sheer passion for designing, and the love and encouragement of my patrons that drives me to make TAHAR better every day," said Mohammad Rahat Reza, owner at TAHAR.
Since then, TAHAR has proliferated and now boasts its own creative studio and option for global shipping, along with a massive online presence. After being sold out within weeks with all their previous collections, this Eid, TAHAR brings to you "The Ethereal Collection" with 22 new designs.
Both the colour palette and fabric have been chosen keeping the hot weather in mind. You can select from a wide variety of designs in light and subtle shades, such as white, silver blue, nude brown, peach, beige, moss green, and light pink. The panjabis are mostly embellished with works of zari, embroidery, and pearls meticulously done by hand.
The subtle colours are contrasted with borders of elegant katan, matte velvet, or prints in floral and paisleys. Apart from these, darker shades of black and maroon are also available that scream pure elegance. The fabric for this year's Eid line consists of soft mercerised cotton, which makes the panjabis lightweight, breathable and comfortable.
Apart from the festive collections launched during Eid and the wedding season, pieces of exquisite ethnic wear are available all throughout the year, especially their "Absolute Black Series" which is a crowd pleaser. TAHAR also receives orders for special occasions, such as holud ceremony and Father's Day, enabling customers to order in bulk or purchase single pieces.
Owing to their in-house production, TAHAR specialises in bespoke panjabis, where customers are given the option to tailor fully customised clothing by being able to choose the measurements, colour, fabric, print, and design. Alongside, their creative studio provides the option to see and assess the product before purchasing if online does not suffice.
At TAHAR, you can rest assured that each and every piece is designed with utmost care keeping tasteful sartorial splendour and top-notch quality in mind, aligned with their aim of providing the best to their patrons. High quality products and exquisite designs are what created a buzz among people with TAHAR.
"Through my vision, I want to create a style statement for people, particularly men. Something which complements their personality and boosts their confidence while enhancing their overall ensemble, so that they can also walk around fashionably," remarked Rahat.
TAHAR provides superior customer service, providing options to order online, purchase in-store, or via website for global purchases. With a record of zero missed deliveries, you can expect delivery within a couple of days if ordering from existing collection, 3 – 4 days for customised orders, and 4 – 7 days for global shipment.  
To check out their collection, visit:
Facebook: https://www.facebook.com/taharbdofficial
Instagram: https://www.instagram.com/tahar__official 
Photo: TAHAR