Your Eid wardrobe with Anjan's fashionable designs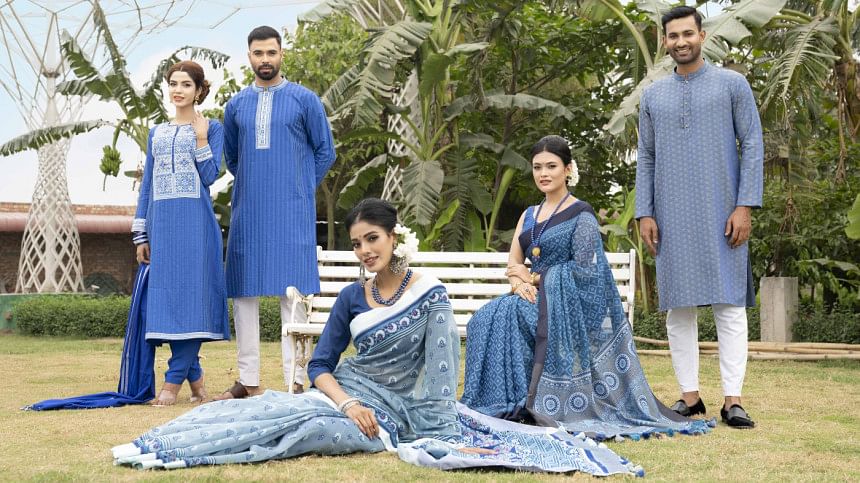 Anjan's is a well-known fashion and lifestyle brand in Bangladesh, offering a wide range of clothing, accessories, and lifestyle products. The brand has become synonymous with quality, style, and innovation, and is a popular choice for people of all ages and backgrounds.
This year, Anjan's has launched an amazing Eid collection that is sure to make a statement. With a focus on comfort, style, and elegance, the collection offers a variety of traditional and trendy attires for men, women, children, and teenagers. They come in various colours, with olive, coffee, brown, white, red, green, and maroon being the prominent shades. Jacquard design fabrics are being used extensively, with embroidery and prints being used in various designs.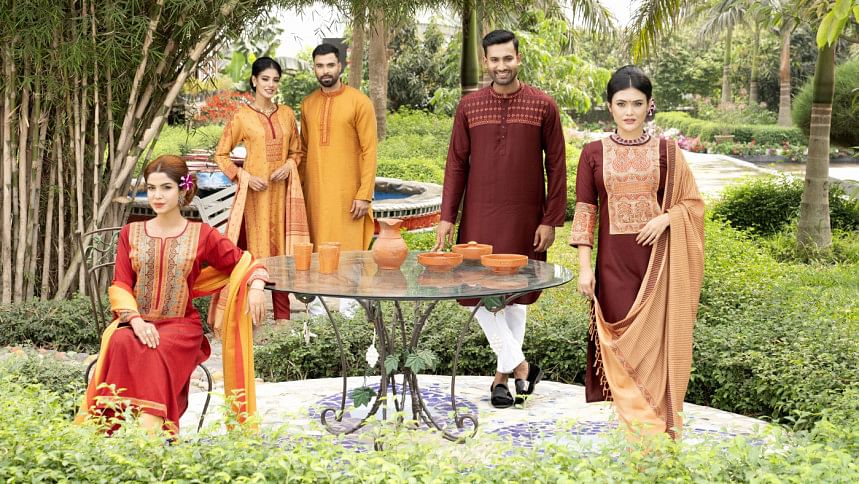 "On the day of Eid, people of all ages wear new clothes to celebrate. To cater to everyone's Eid needs, we have designed new clothes for different age groups," explained Shaheen Ahmed, CEO of Anjan's.
Anjan's Eid collection is not only stylish and comfortable but also unique in its approach. The brand has introduced several matching attires for couples and families, including panjabis, saris, shalwar kameezes, tops, girls' shalwar kameezes, and boys' panjabis. These exclusive designs are intended to add more excitement and joy to the Eid celebrations. Moreover, the collection has been designed to cater to different age groups and preferences.
Anjan's explained that the inspiration behind their new Eid collection was to provide comfortable designs for the largest religious festival in Bangladesh. They have focused on using fabrics such as cotton, voile, linen, silk, and Muslin to adapt to the hot weather during Eid.
The collection offers a range of options for boys and girls including panjabis, shirts, T-shirts, saris, shalwar kameezes, fatuas, tops, scarves, vests, and handmade jewellery. The sari designs have variations such as cotton, half-silk, and cotton silk with printed, screen printed, and embroidered options, as well as Tangail taant, Jamdani, and katan saris.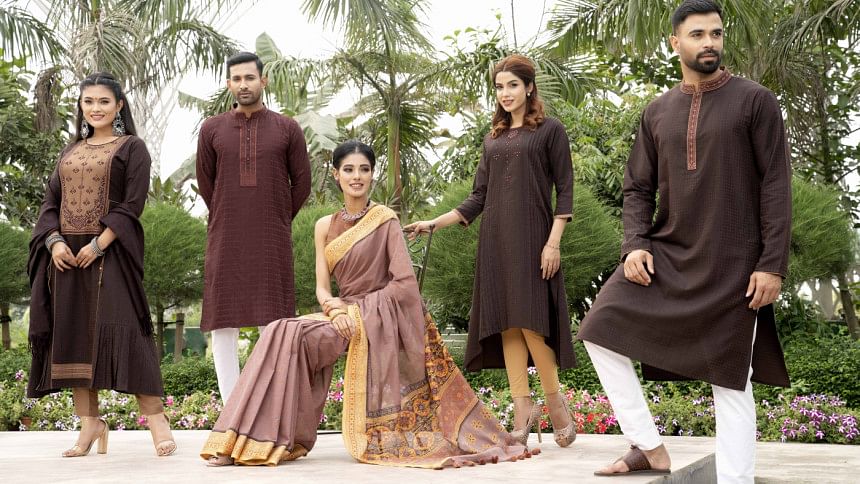 So, what's next for Anjan's. As the festival continues to grow and evolve, the brand plans to keep up with changing trends and seasonal styles, ensuring that their designs always reflect the spirit of the occasion.
"This year, since Eid is in the summer, different designs have been made for the occasion. As time passes, and Eid falls during other seasons such as spring or winter, designs will be adapted accordingly," said Shaheen Ahmed.
Get ready to celebrate Eid in style with Anjan's new collection - where comfort meets elegance.