Virtual psychology counselling: ShobThik is here to hear you
In this chaotic world where everyone seems to be going about their own business, there is one issue we all deal with at some point in our lives, and that is mental health problems. Despite being something as omnipresent that seems to hamper every aspect of our lives, mental health keeps being regarded as a taboo.However, ensuring we are at our best in terms of mental health is as important as physical wellbeing. In order to mitigate the woes of the victims of mental health conditions, ShobThik was conceived in October 2021. Being the brainchild of Shuvo Datta, this platform lives by its motto of "here to hear you," and that is precisely what they do. "Our main aim behind this initiative is to help the victims of mental health problems. People from all walks of life are suffering but they lack guidance or are unaware where to seek help," said Alauddin Ahmed, Chief Operating Officer at ShobThik. Living in a conventional society where struggling with mental health is still perceived as a stigma, it is often difficult for sufferers to open up to friends and family for fear of lack of support and empathy. But sometimes, all we need is a therapeutic conversation to feel better, and this is where ShobThik comes to aid with their service VENT. Through VENT, you can freely and anonymously talk about your difficulties and stress with people who understand in a secured manner. Owing to their double-blind system, the identity of each other is never disclosed. These listeners are internationally trained psychology students who are there for empathetic listening only, and not to prescribe any sort of treatment. The best part is that VENT is entirely free of cost and you can talk at your convenient time anywhere between 12pm to 3am every day, without any time limit! Another service by ShobThik is therapy, that is provided by practicing professionals in the field of psychology. If the volunteers for VENT feel therapy is needed, they shall recommend it, but it is up to the person to decide whether to avail this or not. Therapy sessions are charged in a budget friendly manner. Availing any of these services you feel is required is extremely easy. All you have to do is visit their website https://www.shobthik.com/#home, create an account using your Gmail ID, login, and select whether you want to avail VENT or therapy, the only condition being you are aged 18 or above. The entire platform operates virtually and the services are affordable, which creates an amazing ecosystem of mental health solutions where people are able to seek these services effortlessly, regardless of their location and socio-economic condition making therapy accessible to every national in the country in a quick and unproblematic manner. "At ShobThik, we want to be there for people, and we envisage an enhanced life for them, enabling them to view the world in a better way, through a positive lens. We want to be the enabler for them to leave behind their trauma, stress, and difficulties and move forward," Ahmed said. ShobThik is all about advocating for mental health and taking action to improve the situation of mental health in our country, by bridging the gap between the seekers and providers of help. In pursuit of a better life, it is necessary to understand the importance and impact of mental health on our lives and ShobThik is on a mission to bring about a positive shift in perception. In the future, ShobThik aims to spread its wings globally, and start conducting mental health workshops in schools and offices around the country in order to educate people of all age groups including children, adults, and parents, so that conversations around mental health are no longer stigmatised. To know more about the platform, check out their: Website: https://www.shobthik.com/#home Facebook: https://www.facebook.com/sh0b.thik Instagram: https://www.instagram.com/shob.thik/ By Fariha Amber Photo: ShobThik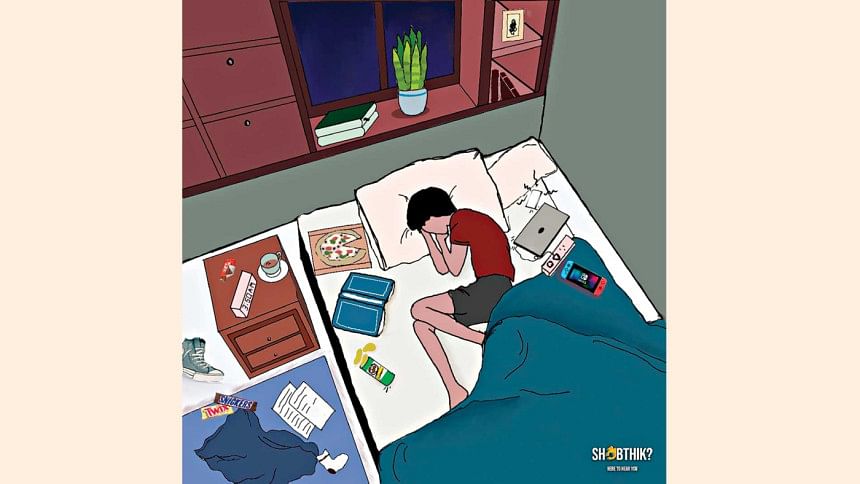 However, ensuring we are at our best in terms of mental health is as important as physical wellbeing. In order to mitigate the woes of the victims of mental health conditions, ShobThik was conceived in October 2021. Being the brainchild of Shuvo Datta, this platform lives by its motto of "here to hear you," and that is precisely what they do.
"Our main aim behind this initiative is to help the victims of mental health problems. People from all walks of life are suffering but they lack guidance or are unaware where to seek help," said Alauddin Ahmed, Chief Operating Officer at ShobThik.  
Living in a conventional society where struggling with mental health is still perceived as a stigma, it is often difficult for sufferers to open up to friends and family for fear of lack of support and empathy. But sometimes, all we need is a therapeutic conversation to feel better, and this is where ShobThik comes to aid with their service VENT.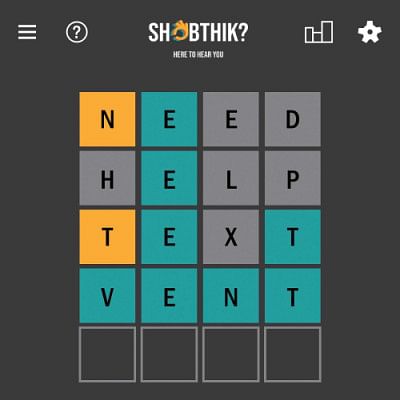 Through VENT, you can freely and anonymously talk about your difficulties and stress with people who understand in a secured manner. Owing to their double-blind system, the identity of each other is never disclosed. These listeners are internationally trained psychology students who are there for empathetic listening only, and not to prescribe any sort of treatment.
The best part is that VENT is entirely free of cost and you can talk at your convenient time anywhere between 12pm to 3am every day, without any time limit!             
Another service by ShobThik is therapy, that is provided by practicing professionals in the field of psychology. If the volunteers for VENT feel therapy is needed, they shall recommend it, but it is up to the person to decide whether to avail this or not. Therapy sessions are charged in a budget friendly manner.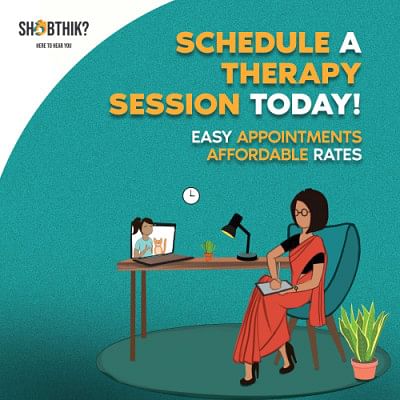 Availing any of these services you feel is required is extremely easy. All you have to do is visit their website https://www.shobthik.com/#home, create an account using your Gmail ID, login, and select whether you want to avail VENT or therapy, the only condition being you are aged 18 or above.  
The entire platform operates virtually and the services are affordable, which creates an amazing ecosystem of mental health solutions where people are able to seek these services effortlessly, regardless of their location and socio-economic condition making therapy accessible to every national in the country in a quick and unproblematic manner.
"At ShobThik, we want to be there for people, and we envisage an enhanced life for them, enabling them to view the world in a better way, through a positive lens. We want to be the enabler for them to leave behind their trauma, stress, and difficulties and move forward," Ahmed said.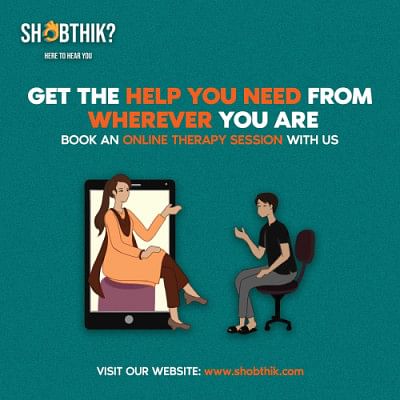 ShobThik is all about advocating for mental health and taking action to improve the situation of mental health in our country, by bridging the gap between the seekers and providers of help. In pursuit of a better life, it is necessary to understand the importance and impact of mental health on our lives and ShobThik is on a mission to bring about a positive shift in perception.
In the future, ShobThik aims to spread its wings globally, and start conducting mental health workshops in schools and offices around the country in order to educate people of all age groups including children, adults, and parents, so that conversations around mental health are no longer stigmatised.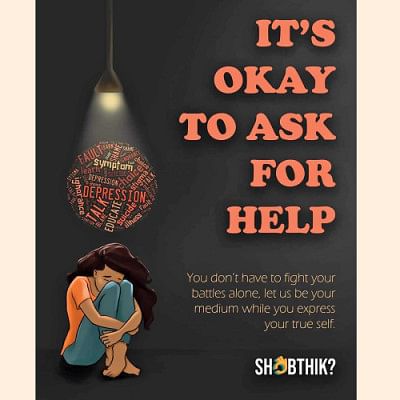 To know more about the platform, check out their:
Website: https://www.shobthik.com/#home
Facebook: https://www.facebook.com/sh0b.thik
Instagram: https://www.instagram.com/shob.thik/ 
Photo: ShobThik