Recover walkways, experts urge future mayors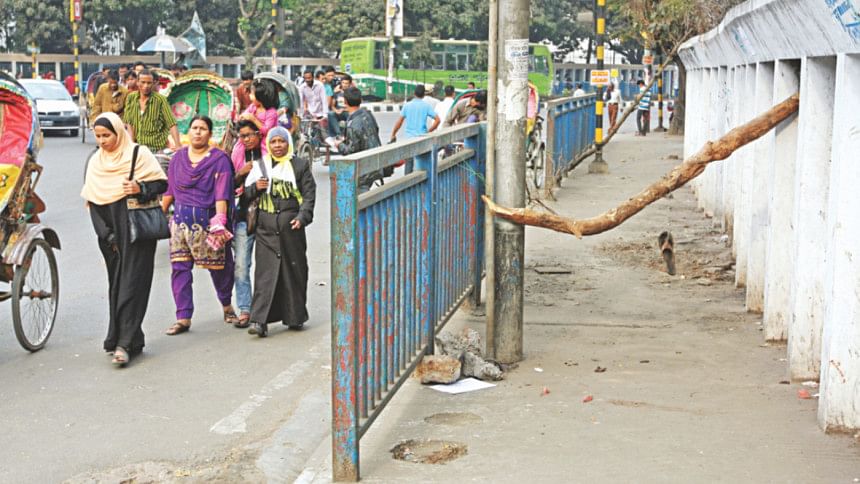 Noted urban experts and town planners today said the mayors to be elected in the upcoming Dhaka City Corporations polls should concentrate on recovering pedestrian passages as part of their priority goals.
"Make the roads safe for women, elderly people and children," they said urging the future elected mayors to recover and develop parks, playgrounds and open spaces also adding the need to be friendly to the urban poor's housing needs.
The experts made the call at a seminar titled 'Dhaka today and tomorrow' organised by Amra Dhaka, an election campaign platform of Dhaka North City Corporation mayoral candidate Annisul Haque, at Bangladesh Institute of Planners in Dhaka in the afternoon.
The Election Commission is likely to announce the schedule for Dhaka and Chittagong city corporation polls next week, said EC sources.
The last election to the undivided DCC was held on April 2002, and its tenure expired in May 2007.