Why students are unsatisfied with Bangladeshi higher education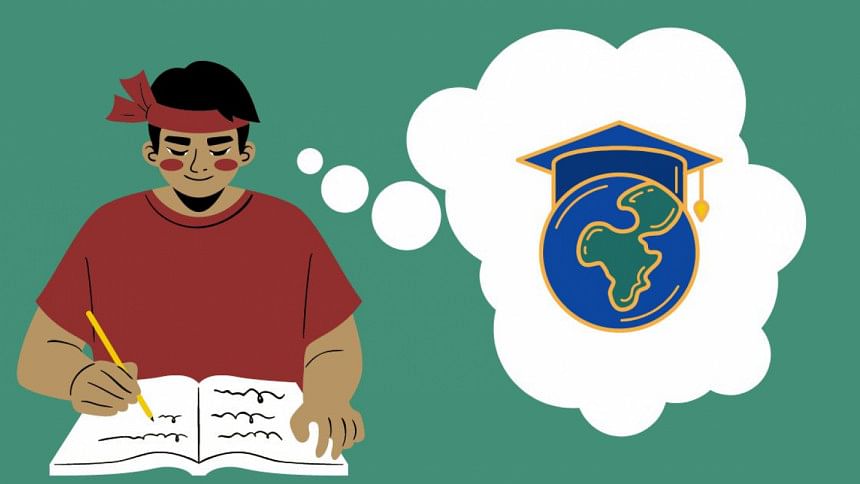 In response to increased competition, both local and global, universities are allocating more resources to monitor and improve student satisfaction in order to attract and retain them. These practices are picking up pace across the globe. In fact, in Bangladesh, the University Grants Commission (UGC) has directed universities to set up an Institutional Quality Assurance Cell (IQAC) to ensure quality education – an important determinant of student satisfaction. If the higher education institutions (HEIs) in Bangladesh are to successfully survive and thrive in the face of ever-increasing local and international competition, they need to be on par with the changing philosophies and practices in the higher education market. One of these key changes – led by top-tier international universities – would be increased sensitivity to student needs and expectations.
On August 19, The Daily Star reported that the number of Bangladeshi students seeking higher education abroad had tripled despite a significant increase in the number of local universities. In 2021, the Universal College Bangladesh introduced pathway programmes to Monash University. And in May, the University College Sedaya International (UCSI), a Malaysian university, started its operations in Bangladesh. The problem of talented students leaving for higher education abroad will only be exacerbated if Bangladeshi universities fail to recognise comprehensive student needs – reflected in student satisfaction data – in this age of globalised competition in the higher education market.
Student satisfaction can be conceptualised as meeting and exceeding student expectations with respect to their educational experience and the services and facilities provided by the educational institutions. Student satisfaction with teachers and institutions indicates the extent to which students feel content, engaged, and rewarded with the educational experience as well as with administrative service and opportunities for extracurricular activities. It is a dynamic phenomenon that is continually shaped and reshaped by students' experiences at their respective institutions. Student satisfaction is affected by various factors, both macro and micro, ranging from the university's image or reputation to the quality of classroom interactions and the teacher-student relationships.
The institutions and countries that adapt quickly to this changing landscape will be able to reap rich dividends in terms of increased student intake, retention, educational outcomes, and sustainability.
Universities endeavouring to monitor and deliver student satisfaction is a positive sum game for both the pupils and the respective institutions. The rewards of meeting and exceeding students' expectations for HEIs are many: student satisfaction can positively impact student recruitment, motivation, academic performance, retention, fundraising, the quality of services in educational institutions, and boost university image and reputation. Student dissatisfaction, on the other hand, can negatively impact educational institutions through the increased likelihood of students quitting, transferring to other institutions, and from negative word of mouth. Therefore, the definitive answer to the question of "Does student satisfaction matter?" is an emphatic "Yes."
If educational institutions are to effectively address student satisfaction, a holistic approach and concerted efforts are required from all quarters of the institution. Additionally, the institutions need to be aware of the fact that there is no one-size-fits-all model; what works for one department or geography may not work for another. However, the first steps, arguably, are to recognise that education is a service; the reputation and image of an educational institution are significantly connected to the quality of this service where the voice of students is a critical input for institutional improvement processes.
One of our studies, based on student survey data from public and private universities in Bangladesh, identified several important correlates of student satisfaction at the micro-classroom level. While the factors identified in the study are not exhaustive, they are indicative: students want teachers to be able to explain concepts clearly, be up-to-date on content, inspire students, make the course interesting, use effective teaching methods creatively, and demonstrate their competence in teaching. These qualities of teachers are all strongly associated with students' satisfaction with teaching. Student satisfaction with the courses taught are also similarly associated. In fact, satisfaction with teaching and satisfaction with courses were the most highly associated, suggesting that teachers versed in good teaching practices also design and offer courses that are highly satisfying.
These basic facts are generally known, and our study corroborates this knowledge. However, the question that must be raised is: why do students, in general, find their classroom experiences below their expectations on the above criteria? Are teachers failing our students by not effectively addressing how they learn? Why do students feel and state (quoted from an earlier op-ed), "I don't know why I was present in the class; boredom was at its peak; the teacher was not prepared for the class… many teachers are toppers of their batches, but they cannot teach. After the first week of classes, many students are lost in a black hole."
But placing the burden on teachers alone to improve education would be wrong. We must also ask: are academic administrators guiding teachers to play a transformative role? Are they allocating the valuable resources at their disposal effectively and efficiently? And what role are our regulatory and higher bodies playing in making higher education a place from which satisfied and equipped students emerge with knowledge and skills ready to be put to use?
Research on student satisfaction can stimulate and guide future research as well as informed policymaking, especially in relation to faculty recruitment and training. As more data is accumulated in the universities in Bangladesh, it is imperative that educational institutions turn to the use of student satisfaction data to guide decision-making and resource allocation. We believe this view will contribute towards a paradigm shift: data-driven policymaking and strategising vis-à-vis enhancing service quality and student satisfaction in HEIs in Bangladesh.
Like the top-tier universities in developed countries, HEIs in Bangladesh also need to efficiently allocate resources by monitoring service delivery and meeting student needs and expectations. With an educational landscape that is evolving and changing rapidly, universities in various regions of the world are becoming more sensitive and responsive to the needs and expectations of students. The institutions and countries that adapt quickly to this changing landscape will be able to reap rich dividends in terms of increased student intake, retention, educational outcomes, and sustainability. Bangladesh must compete with emerging players in the international higher education market to retain its student body, as well as attract international students. A crucial factor in this regard will be the efficient allocation of resources, guided by evidence-based research – in which student satisfaction ought to play a much larger role.
---
Dr Syed Saad Andaleeb is distinguished professor emeritus at Pennsylvania State University in the US, former vice-chancellor of Brac University, and vice-chair at the Foundation for Learning, Teaching and Research.
Nabeel Iqbal is lecturer at the Department of Economics of the School of Business and Economics at North South University (NSU).
---
Views expressed in this article are the author's own.
---
Follow The Daily Star Opinion on Facebook for the latest opinions, commentaries and analyses by experts and professionals. To contribute your article or letter to The Daily Star Opinion, see our guidelines for submission.
---