'Aussie pace battery will terrify England'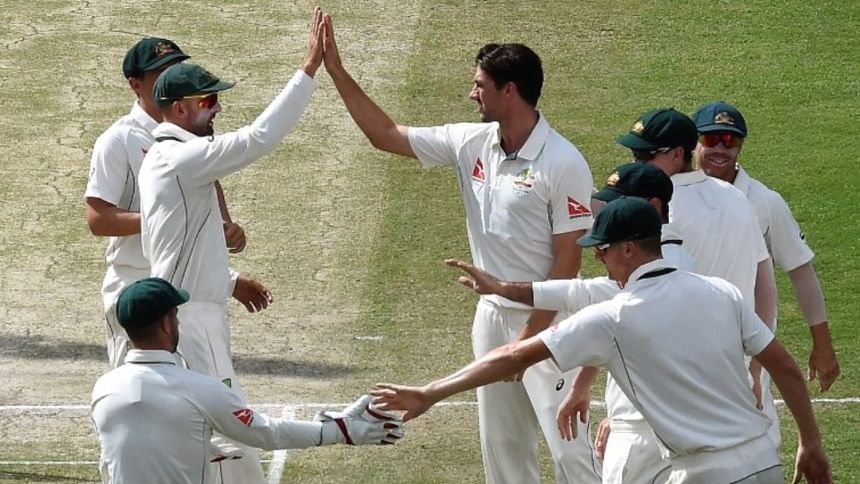 Former Australia firebrand Brett Lee says the current crop of "once-in-a-generation" pace-bowling talent will put the fear into England's batsmen come next summer's Ashes.
The return of Pat Cummins to Australia's Test team and a revitalised James Pattinson, who is currently dominating the county circuit, has made real the dream prospect of a four-strong pace quartet for the Ashes alongside Mitchell Starc and Josh Hazlewood, reports cricket.com.au
Lee, one of the fastest bowlers of all time who put fear into opposition batsmen for almost a decade, says England's batsmen will do well to summon the courage to face such a relentless pace battery.
"I would be (scared), absolutely," Lee told Reuters.
"It's a pretty serious pace barrage that you've got. The Australian bowling stocks now are pretty healthy."
The potential for a pace onslaught revives memories of the last Ashes series on Australian soil, when Mitchell Johnson terrorised England in the 2013-14 whitewash.
And a bowling attack featuring the express pace of Starc, Pattinson and Cummins plus the unerring accuracy of Hazlewood could give Australia the edge in the Ashes contest again, says Lee.
The quartet could yet be selected to form a four-pronged pace attack in Australia's Champions Trophy squad for the tournament in June, where they will face England in the group stages.