21 to get president's industrial award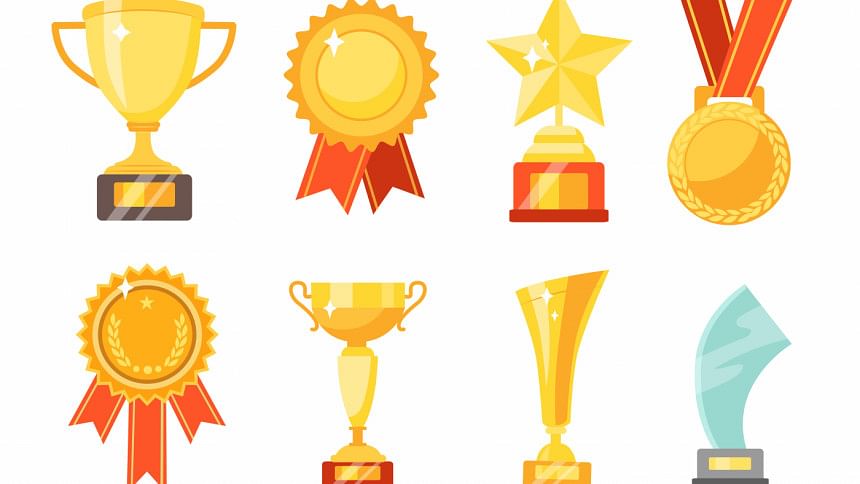 Twenty-one businesses are going to be awarded the "President's Award for Industrial Development" for their contributions to industrialisation, employment generation, and overall economic development, according to a gazette notification issued by the Ministry of Industries on November 15.
The industries ministry has recognised entrepreneurs for their efforts on six occasions in the past.
Businesses will be recognised across six categories: large, medium, small, cottage, micro, and hi-tech.
Echotex Ltd, Pran Dairy Limited, and Mir Akhter Hossain Limited shared the top spot in the large industries category while Square Food & Beverage Limited came second and Snowtex Outerwear Ltd and Square Toiletries Ltd jointly came third, according to the notification.
Kamruzzaman Kamal, Marketing Director at PRAN-RFL Group, said that two companies of the group being selected for the awards was good news for them.
"It is recognition from the government for good work and a matter of image for companies," he said. "By virtue of this award, responsibility has increased for companies to do better in the future and create employment generation as well as produce quality products."
He also said that this award would encourage others in the industry to be more creative and innovative.
Md Parvez Saiful Islam, chief operating officer at Square Food and Beverage, said it was encouraging to be recognised. This will help them keep their commitments to consumers and be more responsible, he noted.
In the medium industries category, Bengal Poly & Paper Sack Ltd secured the top spot while Basumati Distribution Ltd and APS Apparels Ltd came second and third respectively.
In the small industry category, The Reliance Builder, and Concord Entertainment Co Ltd jointly secured top position, Rangpur Foundry Ltd came second, and Gunze United Ltd finished third.
In the micro category, Fariha Green Mood Leathers Ltd secured first place, followed by ABM Water Company in second place and Deeplaid Laboratories Ltd in third place.
Blue-Star Agro Product and Industry topped the cottage industry category, with Pretty Beauty Parlour second and Lehaz Salma Jubo Mahila Kallyan Sangstha (LSYWWO) third.
In the hi-tech industry category, Biz Solution Ltd finished in first place.
Sheikh Faezul Amin, additional secretary (planning), Ministry of Industries, said the ministry was yet to decide when the awards will be handed over.
The government issued a policy to recognise industries and encourage investment as well as innovation in 2020.