Family, lawyers doubt Mojaheed, SQ Chy's mercy pleas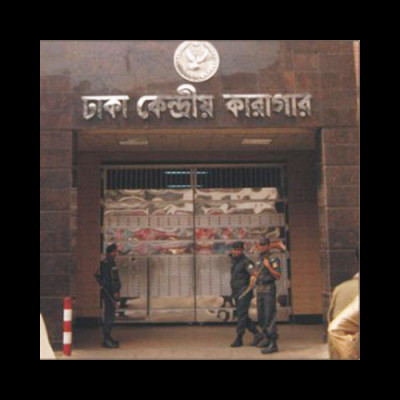 Lawyers and families of war criminal Ali Ahsan Mohammad Mojaheed and Salauddin Quader Chowdhury expressed doubt over the government claim that the war criminals sought presidential clemency.
"We came to know through media that Salauddin sought presidential clemency. The matter of mercy seems dubious," said Salauddin's lawyer Muhammad Huzzatul Islam Khan.
Khan, who has been waiting at the gate of Dhaka central jail for permission to meet Salauddin since 10:00am today, said: "There might have conspiracy in this regard."
Around 5:20pm, Hummam Quader Chowdhury, SQ Chowdhury's son, told reporters he was denied to meet his father at Dhaka Central Jail. "We don't know yet if he filed mercy petition."
"We don't believe that our father filed for mercy," said Fazlul Quader Fayaz, his other son.
Mojaheed's son Ali Ahmed Mabrur echoed similar words: "It seems untrustworthy and incorrect."
"It is not authentic that the authorities speak about as they did not allow lawyers to meet my father," he said while talking about the mercy plea of his father.
Gazi MH Tamim, one of the counsels of Mojaheed, went to the jail gate with an application seeking permission to meet Mojaheed. "We want to know about the clemency from his client."