Grief is something pure and stark in Han Kang's 'The White Book'
'The White Book' by Han Kang, translated by Deborah Smith (Granta Publications, 2016)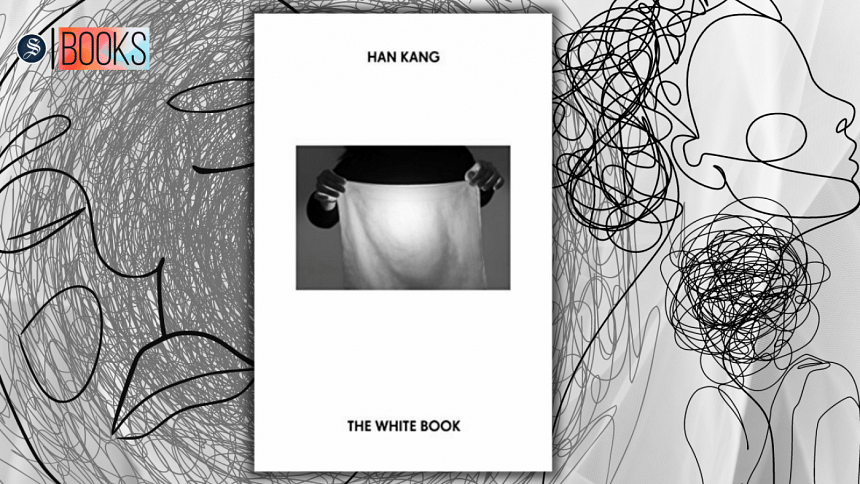 On some days, the very nature of writing is an abstract experience. A meditation brought forth by words from which we sometimes reveal parts of ourselves never seen before. It's fascinating to me how certain objects, when grouped under a single umbrella, lend themselves to abstract symbolism so evocatively. In The White Book, Han Kang explores the nature of her existence and the sorrow that seems to hang in the air as a consequence. The center stage takes the shape of a eulogy for the author's sister, but Han explores her own grief around it. And it is all portrayed through objects and ideas unified by a single color: white. 
This book is less of a novel and more of a collection of poems, essays, and photographs all serving as a way for the author to quietly meditate through the pages. Every new chapter focuses on another new white-colored object, and all of them tie back to Han's state of mind. We find ourselves alongside Han sometime in spring as she ponders over the meaning of her words. As she makes a list of white objects to write about, we are left to wonder how these symbols may hide parts of her soul within. And then, when winter comes, something struggles to release itself. Migraines and memories both come in aplenty. And to Han, there is nothing to be done but to write out her grief. 
And so follows the rest of the book. A gradual, sublime descent into a quiet emotional collapse, yet every word brims vividly with life. Far away from her home country, Han finds herself in a decrepit apartment that she attempts to renovate. She paints the entire place with a bright white, attempting to hide away all the dark splotches on the wall and all the imperfections on the door. Soon after, she witnesses quietly as the world outside also covers itself in cold white snow. 
As the book progresses, we are introduced little by little to Han's older sister, who passed away two hours after her birth. Mourning and grief take up the roles of the biggest themes in the book, mourning for a sister never met, and grief for a life unlived. In each of her previous works, Han always attempts to seek out ways to mourn those who have suffered and to transcend the sorrow she herself has felt. Here, that very feature is heightened, and delivered with seamless narration. The city she finds herself in, Warsaw—which is also where much of this book was penned down, parallels much of the emotional weight carried by Han. In fact, it was during a stroll across this city where "nothing has existed for more than seventy years" that her sister first came to her mind. Looking at the destruction wrought by air raids in World War II, Han seemed to be acutely aware of the boundary between the old and the new. She is quick to draw the comparison.
A person who had met the same fate as that city
For me, the core of this book lies further on as we read along. Han's words have always felt tender and wise as if they were coming from a person who had seen tremendous suffering and was so very tired. The White Book is somewhat autobiographical, and in that sense, the reader is certainly allowed a view beyond the bizarreness of her other novels. While this helps me as a reader resonate with her emotional state, it is only when we get to learn about the short life of her prematurely born dead sister, and of a mother who begged her not to die, that we truly get to fall in line with her grief. It is explored in parallel to everything white as if the author wishes to absolve herself of it. 
Towards what may be described as an emotional climax of the book, all lines between the living and the dead start to wither away. Here, Han writes:
Only in the gap between darkness and light, only in that blue-tinged breach, do we manage to make out each other's faces.
The yearning never dissolves, nor does the grief. There is almost a palpable guilt present, in fact, with Han presenting the question of whether she would have ever been born if her sister hadn't died before her. Almost as if the two lives could never coexist.
The translation, done by Deborah Smith, is a work of precision, all of Han's thoughts and desires are put on display with brilliant efficacy. And Han's own thoughts move in the most pristine, yet heartbreaking, of ways. The copy I own of this book was published by Granta Publications, and at the end, the book greets us with several blank pages. The whiteness is perhaps the most poignant end to this.
Raian Abedin entertains the idea that no words are ever read the same way they are written.