'Unwind Mind': Capturing the many shades of mental health
Pyscure's mental health awareness exhibition wraps up today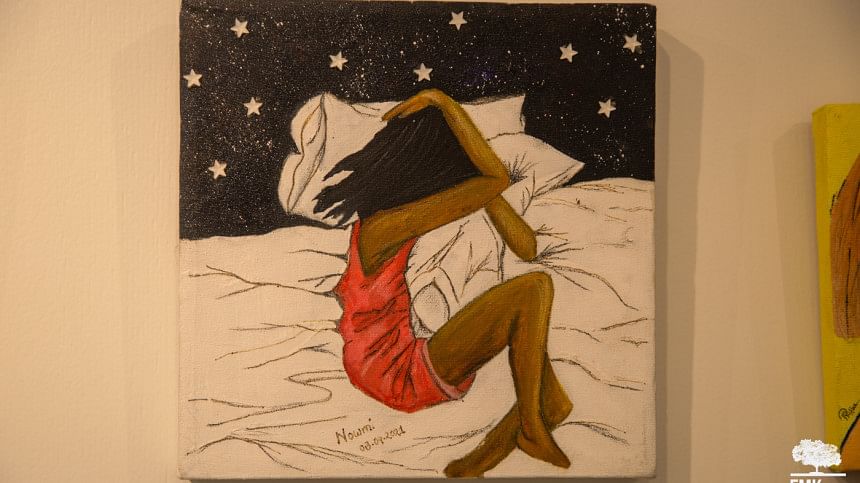 Psycure, a mental-health based start-up, organised a week-long art exhibition on mental health awareness at the EMK Center to mark World Suicide Prevention Day and Mental Health Day.
Globally, people commemorate this day every year to demonstrate their commitment to the cause and to inspire others to take action. The exhibition was inaugurated on September 15 and ends today.
The organisers initially announced an open call for mental health related artworks and photographs, and received around 1,000 submissions in the categories of photography, digital art, and painting. From these, 30 of the best artworks were selected for physical display.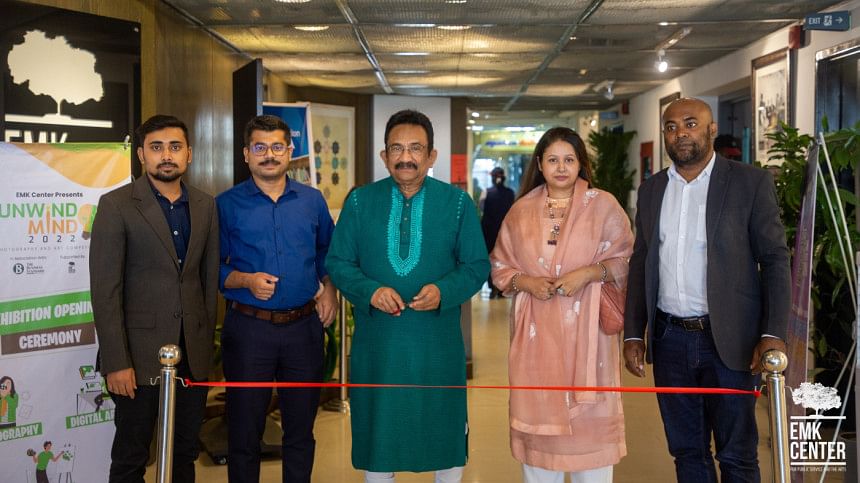 Apart from that, the top submissions from each category are available for viewers in a virtual exhibition. The campaign has been supported by the EMK Center, Youth Co-Lab, One Denim, The Business Standard, and Forthord.
Murad Ansary founded Psycure in 2019, as a one-stop digital platform that offers comprehensive services for mental health and wellbeing, and also works towards de-stigmatising mental healthcare.
Psycure primarily advocates for the cause by raising awareness through campaigns, programmes and training sessions, while also extending professional help and support. "This is the second edition of our signature event, where we use art to build awareness about mental health. We did not restrict the participants to one particular medium, and simply urged them to share one small message through their work. It could be a mental health condition or a glimpse of the healing process," shared Murad Ansary.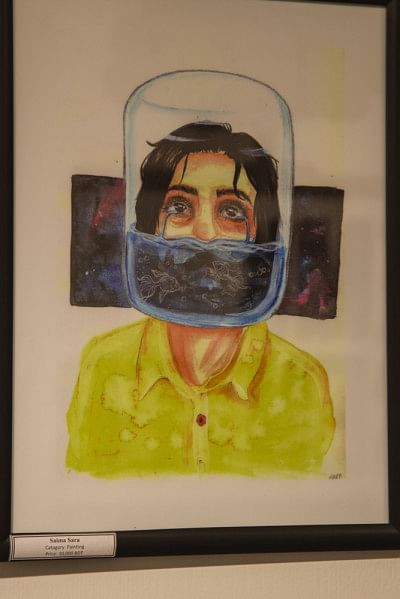 The panel of judges included Morshed Mishu, Cartoonist and Installation Artist; Syed Zakir, Chief Photographer, Prothom Alo; Md Sadit Uz Zaman, Founder, Teabag Stories and the popular artist Priti Ali. A total prize of BDT 45,000 was awarded to the best artwork.
Winners and runners-up received cash prizes, along with crests and certificates. The winners include Shohag Kumar Mishro for the painting category, Aminul Islam for the photography category and Debadrita Peu for digital art. The runners up for all three categories were Saima Sara, Romana Akhtar, and Aongmaching Chak (Chompa) respectively.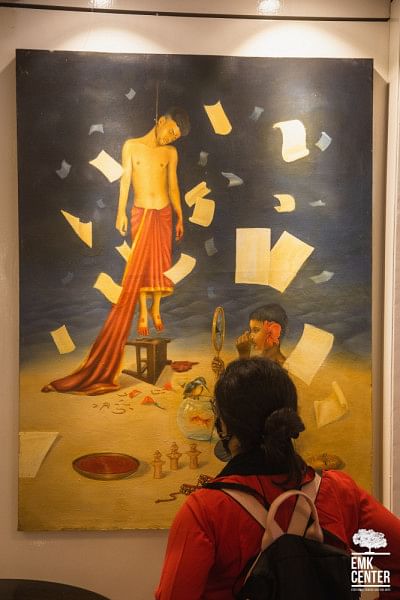 All of the artworks in the exhibition are unique in their own way, giving visitors a memorable experience. Shohag's painting revolves around the unconventional theme of expected gender roles.
On another note, Saima attempted to portray the effects of bottling up emotions. Aminul, through his photograph, explored how childhood experiences vary across communities. Romana, on the other hand, decided to put forward the trauma of gender-based violence that is prevalent in households. In terms of illustrations, Debadrita emphasised on women's issues by highlighting the male gaze, while Chompa presented the wild side of human existence.
The exhibition will close at 6 pm today. The third season of "Unwind Mind" will be launched in December of this year.