HC rebukes BSTI over milk report
Asks its lawyer not to provide misleading info to media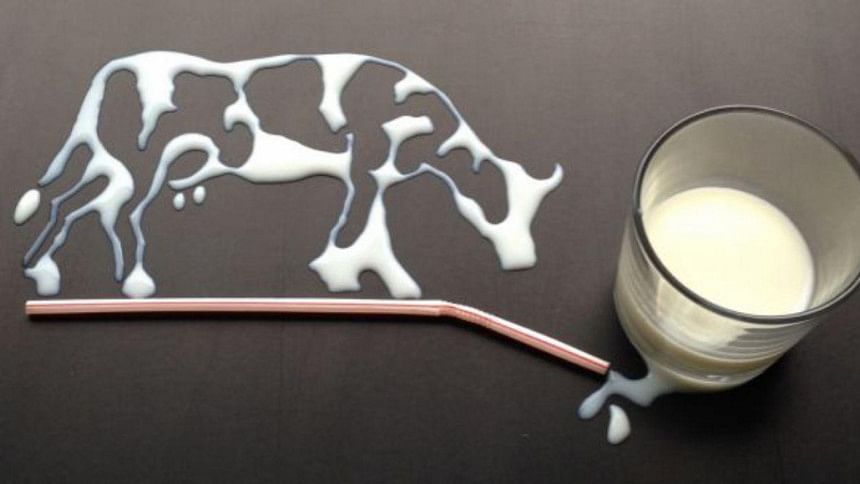 The High Court yesterday rebuked the lawyer of BSTI for claiming that the court expressed satisfaction with its test report on pasteurised milk of 14 brands.
The court also verbally asked the authorities concerned not to publish any misleading information and advertisement on pasteurised milk involving this court until it passes a written order.
During hearing a writ petition, the HC bench of Justice Syed Refaat Ahmed and Justice Md Iqbal Kabir Liton told BSTI lawyer Barrister Sarkar MR Hassan that the court did not hold any hearing or passed any order on the pasteurised milk issue.
But the lawyer told the media that the HC accepted the test report of Bangladesh Standards and Testing Institution on pasteurised milk of 14 brands and expressed satisfaction with the BSTI report, which was not correct, the court said.
The HC bench also said the BSTI had submitted a test report to it, but the authenticity of the report was not verified.
After the lawyer talked to the media, a company published advertisements in newspapers on their milk with reference to this court, it said.
The court questioned who would take the responsibility if anyone becomes sick after consuming their milk.
The HC bench fixed July 14 for further hearing on the writ petition, filed by Supreme Court lawyer Tanzir Ahmed last year.      
During the hearing on the writ petition yesterday, Barrister Hassan prayed to the court to give him two days for submitting a report from the Dhaka University on the pasteurised milk through swearing an affidavit.
The BSTI lawyer on June 30 told reporters that the HC bench expressed satisfaction with the BSTI's test report as it did not find any substance hazardous to health in the pasteurised milk of the 14 brands.
Meanwhile, the pharmacy department of Dhaka University and Biomedical Research Centre in a test report said they found detergent in packaged milk available in kitchen markets across the country.
Prof ABM Faruk, director of Biomedical Research Centre, unveiled the report at Pharmacy Lecture Theatre of the DU on June 25.
The HC on June 30 asked the BSTI lawyer to submit the DU's report to this court through an affidavit.