Govt to sell potatoes at Tk 27 if wholesalers don't
DG of national consumer rights protection directorate says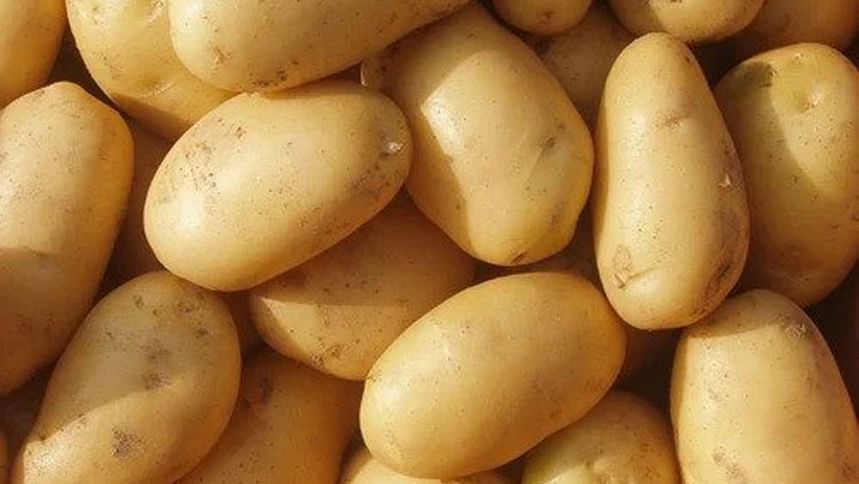 If wholesalers do not sell potatoes at Tk 27 a kg, the new price cap, the government will sell them, said AHM Shafikuzzaman, director general of the national consumer rights protection directorate today.
"From tomorrow, potatoes will be sold at Tk 27 a kg by the cold storage [owners]," he said during a discussion with leaders of the cold storage owners association in Munshiganj.
"If the government wants, it can sell potatoes by acquiring them. But the government does not want to flex its power. Therefore, I request all potato traders to sell at the wholesale price of Tk 27 and the retail price of Tk 35-36," he said.
The commerce ministry on Thursday announced a price cap on potatoes, onions and eggs.
There are 350,000 tonnes of potatoes in 60 cold storages in Munshiganj, Shafikuzzaman told the meeting.
He advised grocers to contact the UNOs if they cannot buy potatoes for Tk 27 a kg. The administration will then buy potatoes from the storages and sell those at Tk 27.
Those who attended the discussion include Aslam Khan, superintendent of police in Munshiganj; Tauhid Elahi, additional district magistrate; six UNOs; Shahid-e-Hasan Tuhin, president of Munshiganj Press Club; Jahangir Hossain, president of Consumer Association of Bangladesh; and Abuzafar Ripon, deputy commissioner.