Kavan launches its brand-new outlet in Dhanmondi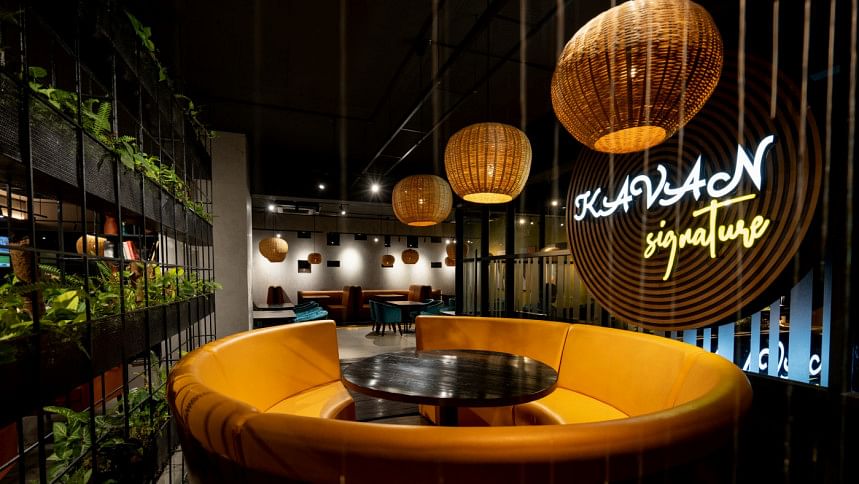 Kavan, a popular name among multi-cuisine restaurants of Khilgaon, is all set to welcome the foodies of Dhanmondi to its new outlet, Kavan Signature. Located on the 11th floor of Gawsia Twin Peak at Satmasjid Road, Dhanmondi, Kavan Signature has the perfect blend of amazing food, a beautiful interior, and a cosy environment that provides a relaxing experience for its guests.
In addition to its existing Indian and Thai food, this new branch has taken on premium Continental cuisine and it sounds very promising for your taste buds.
With appetisers like the breaded prawn butterfly served with tartar sauce, and grilled mushroom, you are already off to a great start. Two items that are bound to catch your eye among the soups are the Cream of Asparagus and the French onion soup. Both of these classic French delicacies are as delicious as they are uncommon among the restaurants of Dhaka.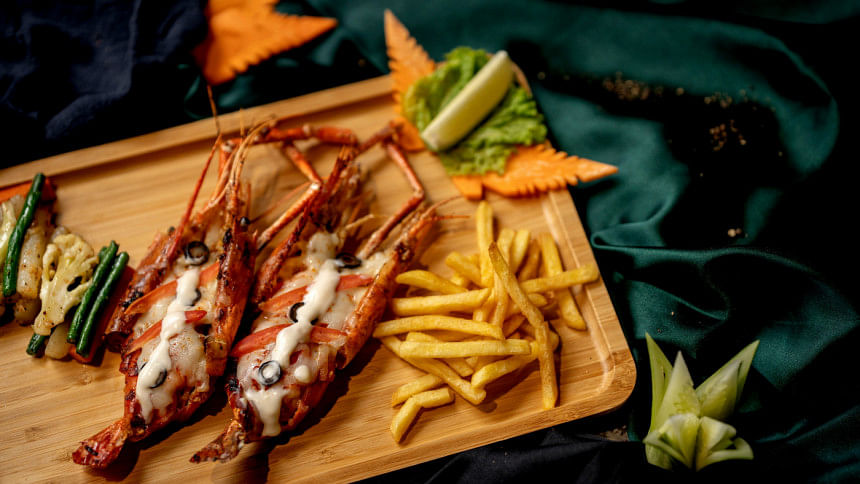 If you are someone who truly appreciates the taste of the sea, Kavan Signature is definitely the place for you. Not only does it have a wide selection of the most popular salmon fish dishes, but you will also find king prawns, lobsters, and squid, making your mouth water instantly. Premium cut steaks with varying flavours ensure that meat lovers are also an equal part of the fun.
Although the restaurants of Dhanmondi are always buzzing with guests, it is difficult to find places with a mixed crowd. A burger joint is likely to target the youth only, whereas an Indian or a buffet restaurant caters almost exclusively to the older group or family gatherings. Ajoy Poddar, Managing Partner of Kavan, says that the idea for Kavan Signature is to build a place that has something for everyone.
"We want to create an atmosphere that is perfect for spending time with friends, family, or just by self," said Poddar, "The cuisines have been carefully designed to appeal to the youth as well as a more mature crowd."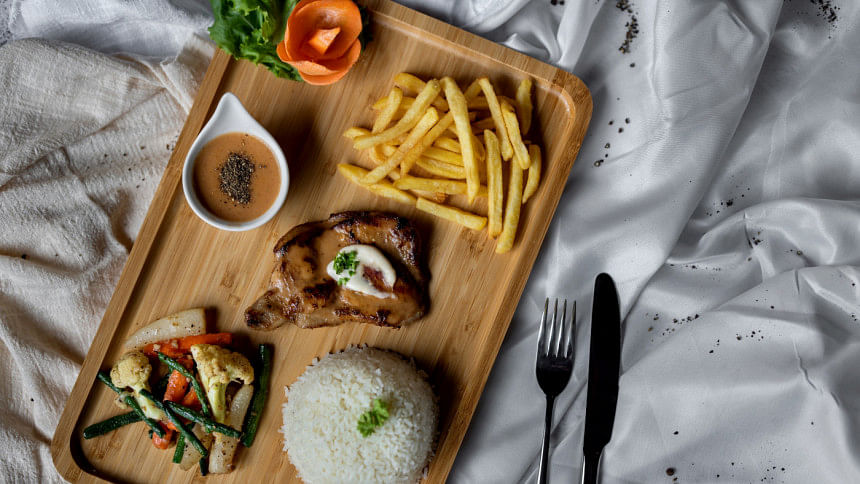 A quick scan of their menu tells the rest of the story. Apart from the Continental, Thai and Indian, Kavan Signature has the answer for your craving for a perfect pizza or a bowl of delectable spaghetti. The best part of it all is that each cuisine has a different chef with years of experience, ensuring authenticity, and uncompromised quality of food.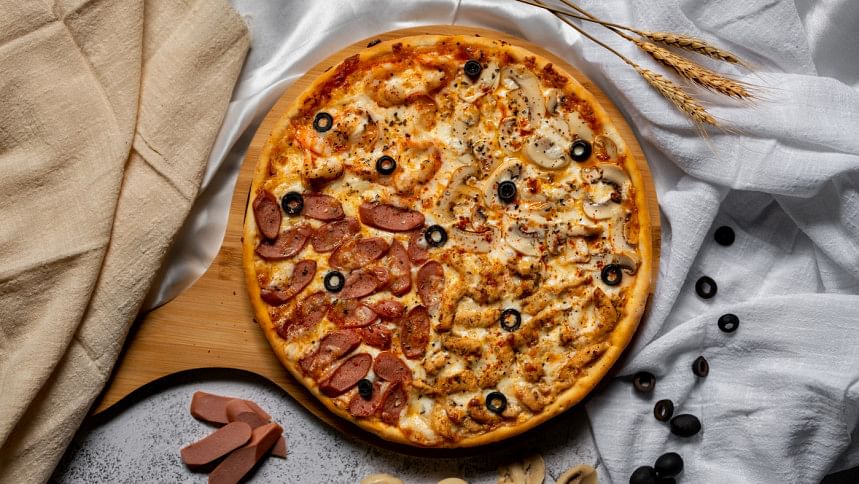 "The kitchens of Kavan are under constant CCTV surveillance," added Ajoy Poddar. "In order to assure our guests of our quality, we have set up the display outside the kitchen and into the main area of the restaurant."
We must admit, this is an interesting take on an open kitchen.
In India, the word 'Kavan' is another name for water. This is clearly illustrated in both the outlets of Kavan, with an interior in a combination of green plants and blues. The walls are detailed further to replicate the texture of the houses often seen in villages. The idea is to portray a serene environment that is also soothing, much like our roots.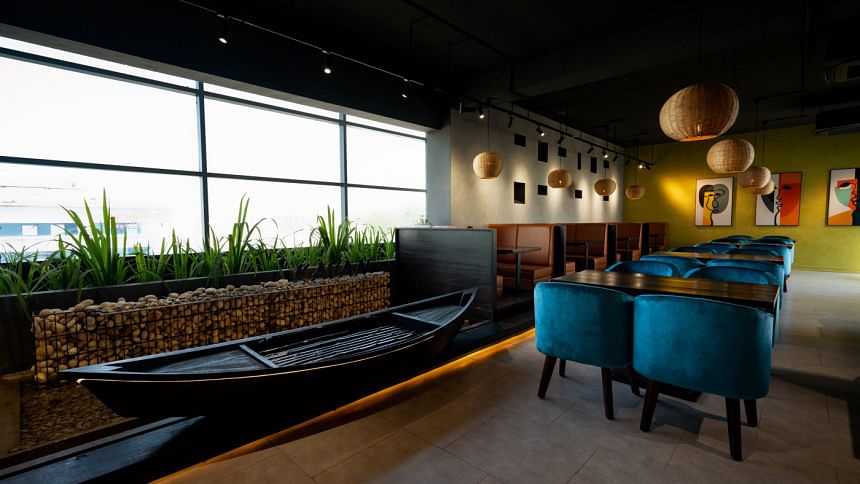 With the FIFA World Cup 2022 starting up, Kavan Signature will be ready with a big screen and projector, some exciting offers, and new platters of game snacks. Amazing food, great company, and football excitement all under one roof; what more could we ask for?
Checkout their Facebook page for more details: facebook.com/kavansignaturebd