Married man's dilemma: Why buddies and backpacks take a back seat post-wedding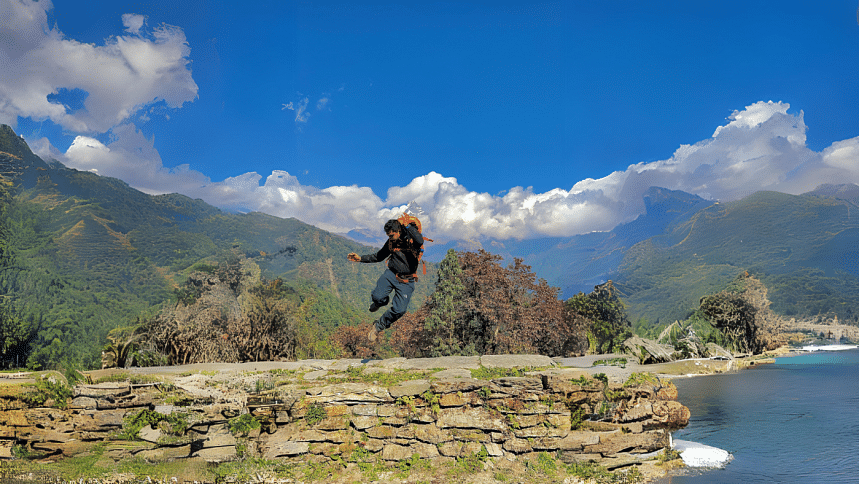 Have you ever pondered the mysteries of Dhaka? From deciphering the city's whimsical mood swings of an average Dhakaite to understanding why the everyday married man in Dhaka travels less with his pals post-marriage — it's all an enigmatic adventure. Once the wedding sherwani comes off, it seems like the backpacks and buddies get shelved along with the bachelor lifestyle. But why? Let's dive into this peculiar phenomenon.
Picture this; a typical Dhaka evening. The city's bustling rickshaws are hustling, and the melodramatic tunes of Star Jalsha soap operas resound in countless homes. Here, we often see the portrayal of the quintessential possessive spouse, marking her husband's territory like a tiger guards its territory in the Sundarbans. It's as if the moment he says "I do," his travel plans with friends get as lost as a tourist without Google Maps in Old Dhaka.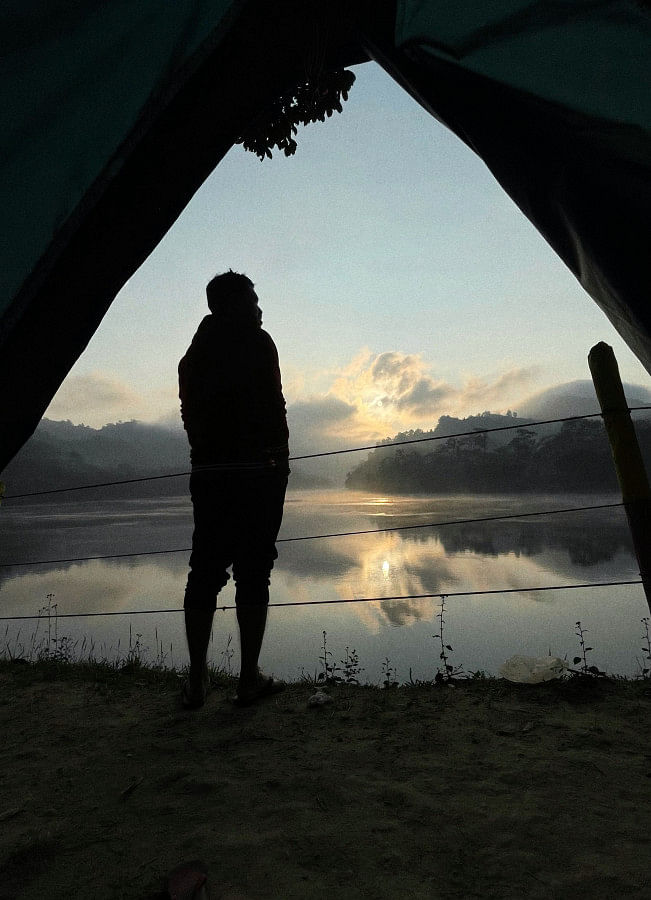 As all jaded married individuals claim, marriage often comes with a hidden clause: "Thou shalt not have spontaneous road trips with thy buddies." Farhan, the "always up for anything" guy, was the kind to dive in head-first on any and all sorts of road trips. Post-marriage, his idea of an adventure is sneaking out for a late-night cha with friends. "I have a thing to go to where my relatives are hosting another thing," was his last bail-out method. His current belief is that marriage yanks the leash on freedom, but is it just a convenient excuse?
But can you frown upon such scenarios? Post-marriage men often find themselves carrying a different kind of backpack — filled not with snacks and maps, but with responsibilities, familial expectations, and a never-ending list of to-dos. Gone are the days of impromptu trips to Cox's Bazar. Now, it's more about family planning, budgeting for groceries, or attending in-laws' get-togethers.
Then there's the guilt trip, more potent than any suspicious smell you might get in the "chill" spots in the Dhaka University area. "You're going on a trip with your friends? Sure, you can go if you want" is a statement that haunts many married men. It's like a scene straight out of a soap opera, where the husband's attempt at some "me time" turns into an episode of emotional negotiations.
But here's a twist in the tale — maybe it's not all about possessive partners or lost freedom. Perhaps, it's about finding a new balance. Many men and women travel happily with their spouses along with their friends while being blissfully married. Sure, it takes a bit more planning and coordinating, but the essence of friendship and the thrill of exploration remain intact.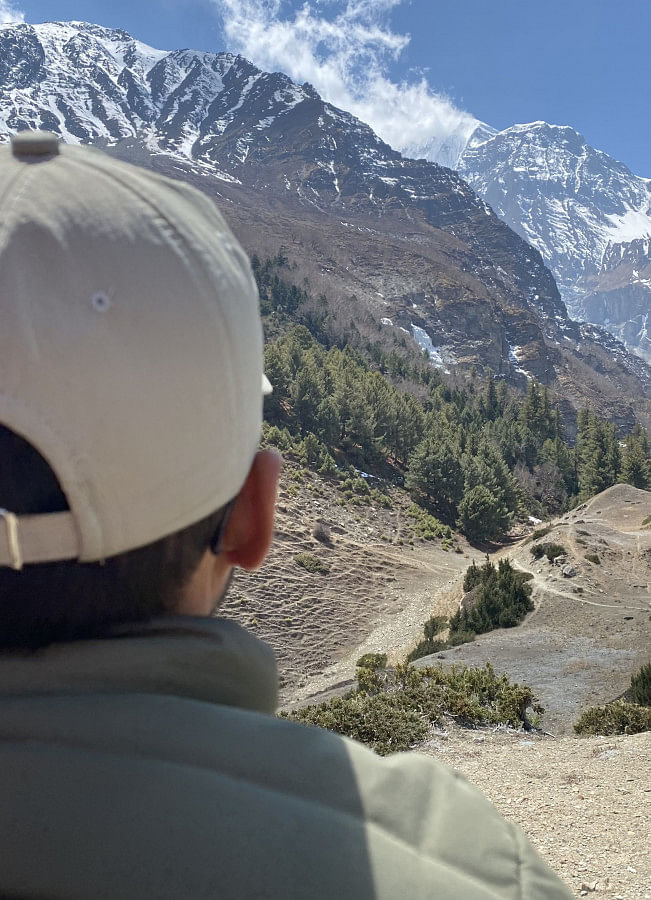 In the heart of Dhaka, amidst its chaotic charm, lies the secret to a happy marriage and continued friendships. It's about mutual understanding, shared responsibilities, and the realisation that marriage doesn't end friendships; it simply remodels them.
So, to the married men of Dhaka who miss their travel escapades with friends, it's time to negotiate, plan, and embark on new adventures. After all, a little negotiation can lead to many liberations. Remember, the road doesn't end at marriage. Sometimes, it's just a new route waiting to be explored.