5 beautiful forests to visit in Bangladesh
Bangladesh is home to some stunning and diverse forests that are truly enchanting. From the magnificent Sundarbans to the freshwater Ratargul Swamp Forest, the forests that dot the landscape are a treasure trove waiting to be discovered. If you are an adventurer at heart, nothing can be more exciting than a thrilling adventure in the wild. So, whether you are a nature enthusiast or an adventure seeker, we have gathered a list of 5 beautiful forests for you to visit in Bangladesh.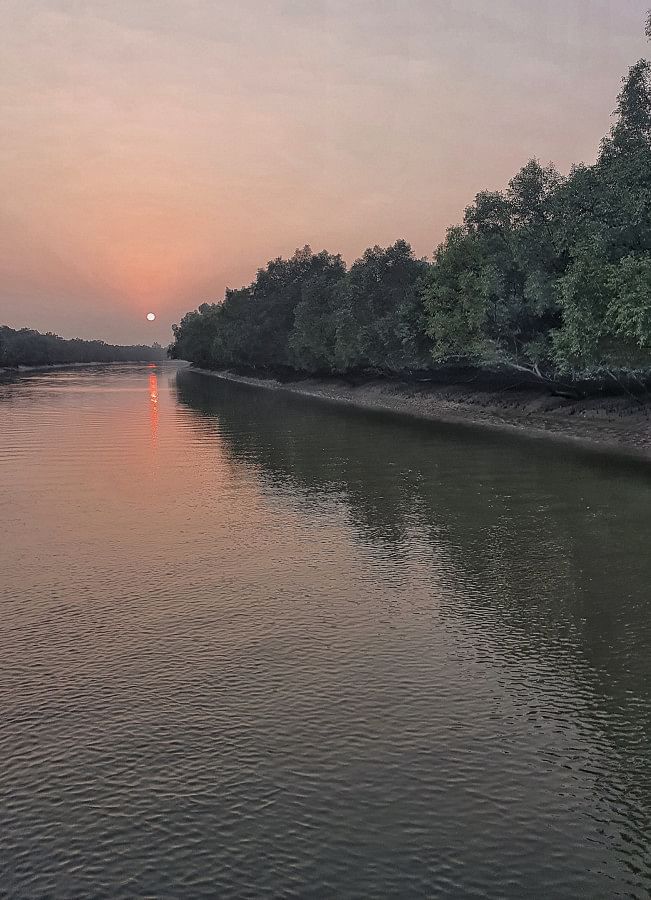 The Sundarbans, Khulna
Regarded as the world's largest mangrove forest, the Sundarbans is home to the majestic Bengal Tiger and a haven for threatened species such as the Indian python.
The forest has also a stunning ecosystem that houses a diverse range of plants and animals – including the beautiful saltwater crocodiles and beautiful spotted deer. The enchanting land of Sundarbans is crisscrossed by a complex network of tidal waterways and mudflats.
So, depending on how much area you want to explore, you can either go on a month-long adventure or enjoy a shorter week-long trip that covers both the river and the forest.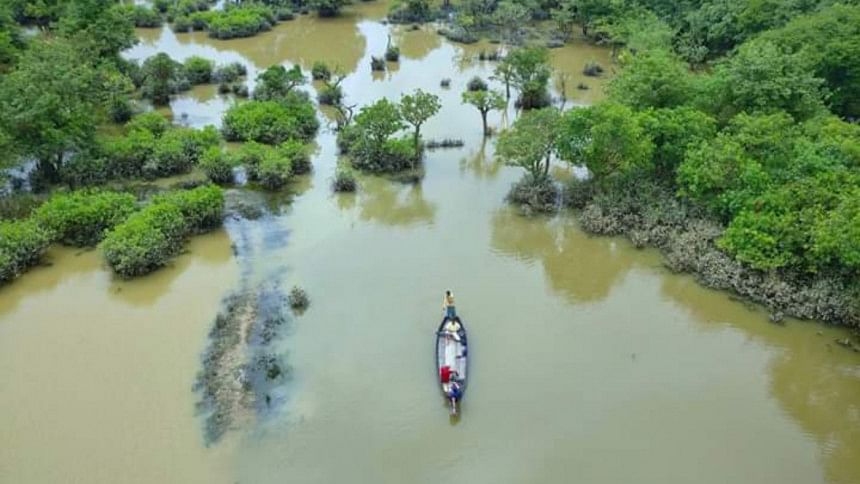 Ratargul Swamp Forest, Sylhet
Imagine entering an enchanting forest that is veiled with the branches of half-submerged trees, where the sweet chirping of birds and the occasional sightings of snakes will fill you with awe for the vastness of mother nature. Ratargul Swamp Forest – located in Gowain River, Sylhet – is such a forest.
It is one of the very few freshwater swamp forests in the world. This evergreen territory hosts an uncountable number of snakes, lizards, insects, and birds, which remains submerged in water in most seasons.
The forest can be visited by reserving engine boats, commonly known as trawlers, and it is located approximately 26 kilometres away from Sylhet city.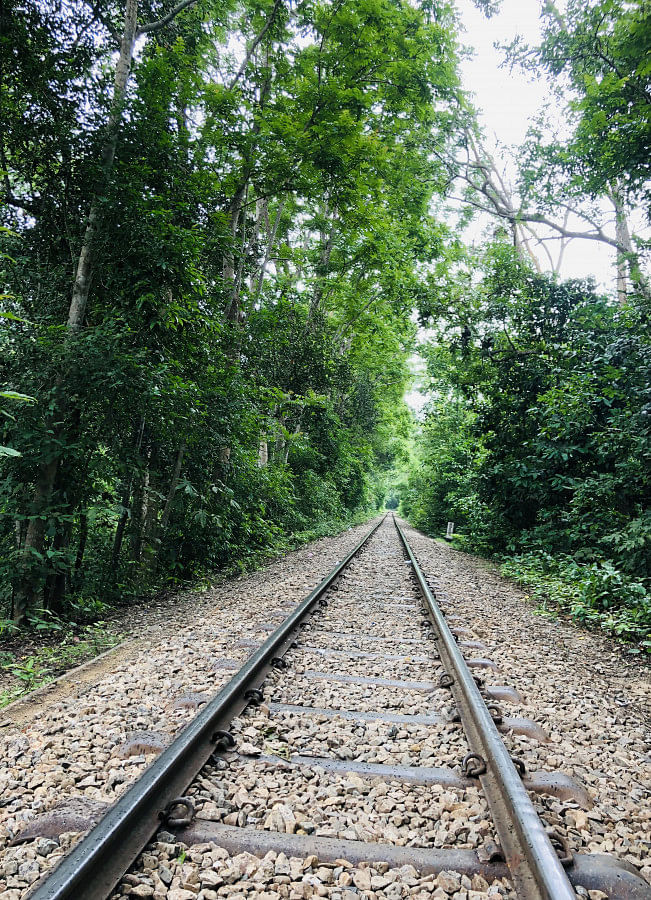 Lawachara National Park, Moulvibazar
Are you longing to take a solitary walk-through nature surrounded by trees and countless species of birds, animals, and reptiles? The mesmerising Lawachara National Park might just be the place for you as here you can heartily enjoy hiking and trekking.
However, do consider taking a local guide with you. It is a paradise for nature lovers and adventure seekers alike. The dense forest of Lawachara will offer you the opportunity to view the hubbub of birds and animals from a closer distance.
Lawachara National Park remains vibrant with tourists year-round.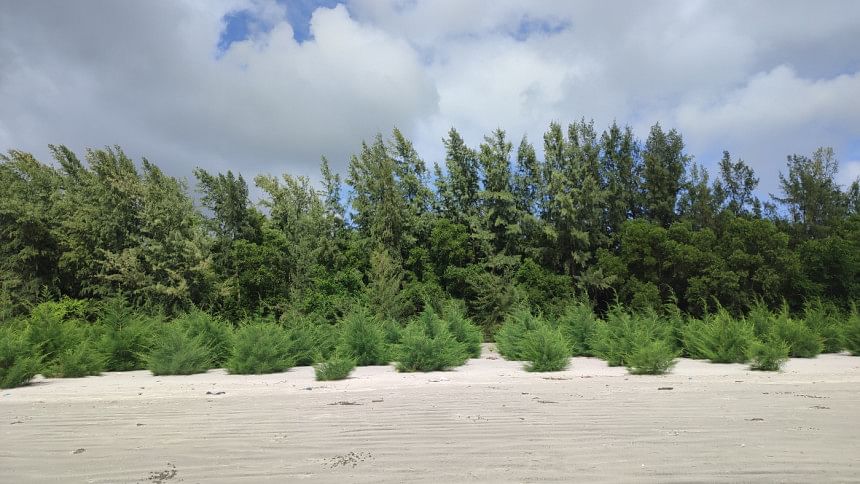 Jhau Bon, Kuakata
Jhau Bon, also known as the "Jhau Forest", is an integral part of the Kuakata landscape. This coastal oasis is characterised by the greenery of jhau trees, which thrive along the sandy shores of the Bay of Bengal.
As you step into this paradise, you will be greeted by the soothing sound of waves, the gentle rustling of jhau leaves, and the invigorating sea breeze. Jhau Bon is located at Kawar Char in Kuakata, and there you will find many red crabs waiting to steal your heart away.
Whether you perceive Jhau Bon as a forest or not, it is certainly worth a visit when you go to Kuakata.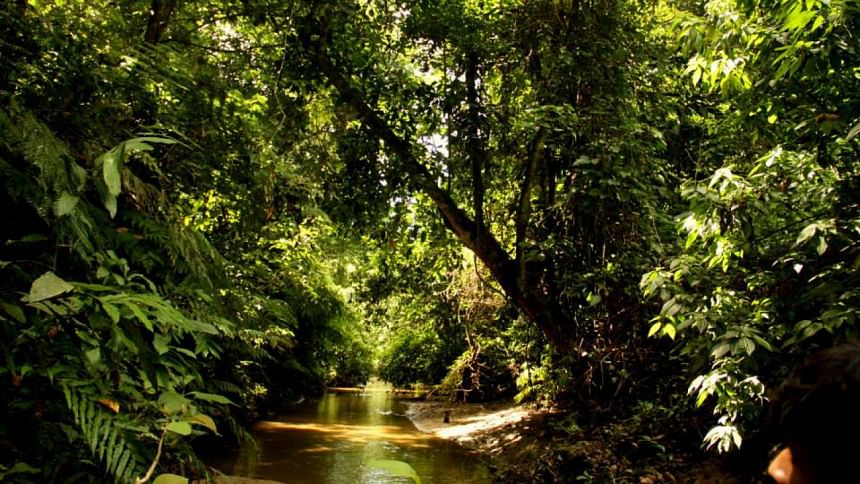 Satchari National Park, Habiganj
If you are seeking a peaceful retreat amid nature, Satchari National Park in Habiganj will be a peaceful sanctuary for you. The forest boasts lush greenery, crystal-clear streams, and diverse flora and fauna.
Take a leisurely walk along its well-maintained trails, and you might encounter various bird species; even some elusive wildlife – hoolock gibbons, otters, jungle fowls, and woodpeckers – find a home in Satchari National Park. It's the perfect spot for a day of relaxation and picnicking.
Satchari National Forest is situated at Chunarughat upazila of Habiganj district, and you can take buses from Dhaka to go there.