From Road Trips to Soul Trips: Thunder Vlog's Mirza Abidur Rahman and his motorcycle diaries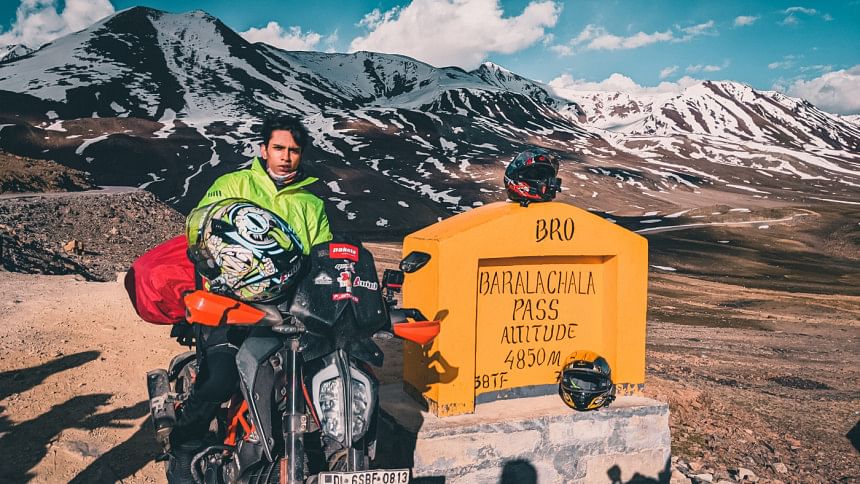 To see the world and travel spontaneously is a pleasure few would resist. And if it is done on a motorcycle, what fun it will be! In recent years, motovlogging has become a very popular form of self-expression. Mirza Abidur Rahman, the creative force behind the YouTube channel THUNDER VLOG, has emerged as an aspiring motovlogger in Bangladesh, taking viewers on mesmerising journeys through his road trips and lens. 
In an age where armchair exploration has become the norm, Mirza's travel vlogs stand out, providing immersive travel experiences that make you feel you are right there with him. Mirza Abidur Rahman, whose YouTube channel boasts more than 45,000 subscribers, shares his story with Star Lifestyle — detailing how he started as a motovlogger and where his next destination would be.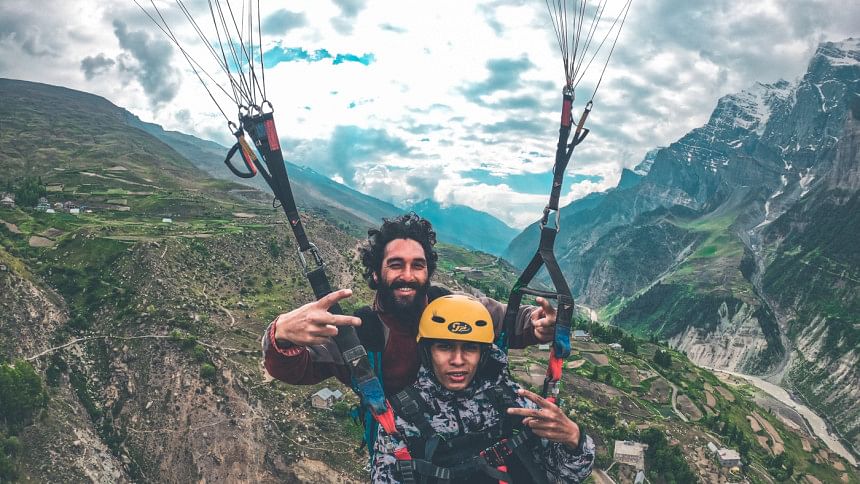 Mirza began motovlogging in 2016, capturing stunning visuals with insightful commentary. "I started travel vlogging about eight years ago, but I had a liking for bikes since I was very young.
I grew up watching motorcycle races, particularly MotoGP, and just like everyone else, I have always been fond of travelling. In 2016, I made a motorcycle trip to Cox's Bazar, and this was where the story of my motovlogging started," reminisces Mirza. 
He informs us that his primary focus has been to make his vlogs as informative and relevant as possible. "Before making and uploading videos, I try to ensure that their quality is up to the mark. You have to be professional if you want to win the trust of your audience," asserts Mirza. 
Mirza's passion for exploration shines through his content, and he has a special penchant for showcasing the beauty of Bangladesh. 
His enthusiasm for adventure is reflected in the videos he creates. Whether it is exploring the wilderness of Thanchi in Bandarban, going on a thrilling journey to conquer the Dim Pahar in Ali Kadam, or embarking on a 28-day trip through Thailand, Vietnam, and Cambodia — Mirza has completed these ventures on a motorcycle, while capturing the essence of each destination.
"The Cliffhanger in Leh Ladakh is considered to be one of the most dangerous passes to cross in the world. But we successfully made a trip to this place and crossed the Cliffhanger in 2022," recalls Mirza with pride.        
Such journeys certainly require a substantial amount of courage, and Mirza very nonchalantly adds, "While riding my motorcycle on this route, I crashed and broke my hand. Still, I completed the Ladakh trip with my broken hand in four days."
One may ask, shouldn't Mirza be concerned about his safety? He emphasises that safety should always be a priority for a motorcyclist and s/he should ensure that the helmet camera is securely mounted and will not obstruct vision while filming. 
In July 2023, Mirza travelled to Bangkok, Thailand, and Cambodia. He didn't just explore the typical tourist hotspots — he delved deep into local customs, traditions, and cuisines, which gave his videos a cultural richness. 
Mirza Abidur Rahman's wanderlust knows no bounds. Nevertheless, he plans thoroughly before visiting any place and advises us to do the same. 
According to the motovlogger, extensive research is essential if we want our trips to be successful. Mother Nature does not always cooperate with our travel plans. Hence, we should be prepared to face changing weather conditions — from scorching sun to pouring rain — and make necessary arrangements beforehand. 
"Motorcycle travel comes with inherent risks. Therefore, every motorcyclist should prioritise safety by wearing protective gear, riding responsibly, and being prepared for emergencies," recommends Mirza, adding, "A safe journey is a successful journey."
As Mirza continues to explore, one can only anticipate the wonderful adventures to come on THUNDER VLOG. His journey will be an inspiration for many in Bangladesh to pursue their own passion for exploration. 
His success story underscores the possibilities that digital platforms offer to those with a genuine love for travelling. So, what advice would Mirza give to aspiring travellers?
"Please travel! We all have problems in life. Travelling may not eliminate them, but it will offer you a fresh perspective and many good memories to live with," Mirza said, smiling.