Fire safety: Gausia Market remains risky, fire service survey finds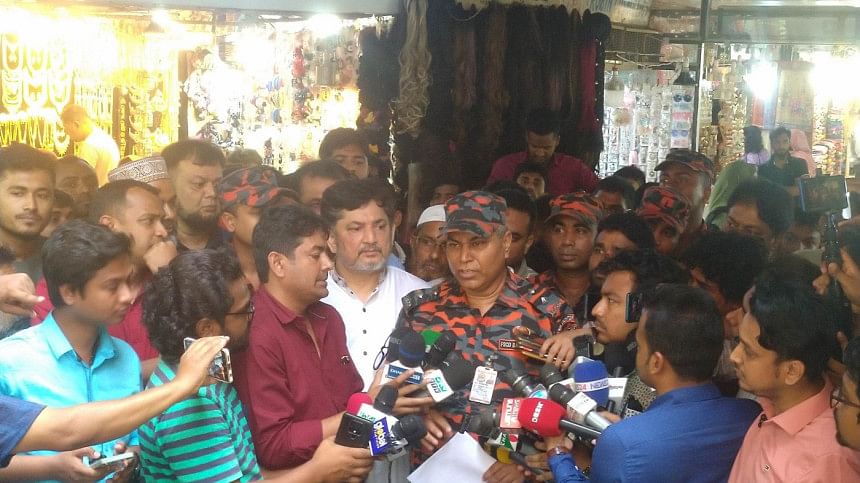 The Gausia Market in the capital's New Market area is risky in terms of fire safety, fire service officials said after visiting the market for a survey today.
A mock drill in 2020 identified risk factors at the market, and those aspects have been improved slightly, Bazlur Rashid, assistant director of Fire Service and Civil Defence, told reporters on the spot.
But the market is still not risk-free, he said.
The official said there was insufficient water in the water reservoir and no fire hydrant at the market.
Besides, the staircases of the market are narrow and many are blocked by goods kept there or makeshift shops. Smooth evacuation will be hampered in case of any fire incident, he added.
Rajdhani Super Market in Tikatuli, Thatharibazar market, Chawkbazar markets and New Market were also identified as risky, he added.