Bangladeshis in Sudan to be brought back via Jeddah: foreign ministry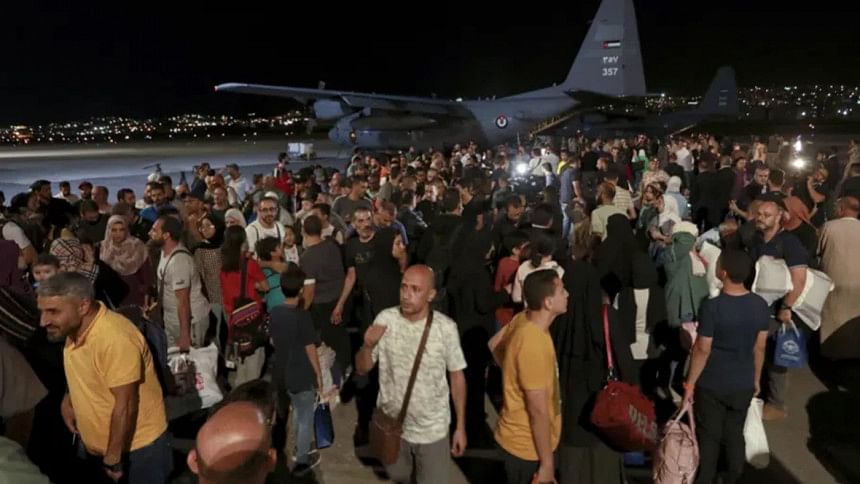 The government has taken measures to bring back Bangladeshi citizens stranded in Sudan, through Jeddah in Saudi Arabia.
Ministry of Foreign Affairs spokesperson Seheli Sabrin said at first the Bangladeshi nationals will be taken to Port Sudan from Khartoum, and from there they will be taken to Jeddah.
Later, they will be brought to Bangladesh by several flights of Biman Bangladesh Airlines.
The Bangladesh Embassy in Khartoum has already arranged nine buses to take the Bangladeshi nationals to Port Sudan from Khartoum and adjacent cities and a team from Bangladesh's Consulate General in Jeddah will reach there to assist them.
All the Bangladeshis, stranded in Sudan, will be taken to Port Sudan by May 2.
The Bangladeshi nationals are likely to reach Jeddah by May 3 or May 4.
Two Bangladeshi schools in Jeddah are providing food, drink, medicine and temporary accommodation for the Bangladeshi nationals being brought from Sudan.
On April 25, State Minister for Foreign Affairs Shahriar Alam said a decision has been made to evacuate Bangladeshi nationals from Sudan through other countries.
"The Bangladesh Embassy in Khartoum has already started spreading this message among the Bangladeshis living there," he wrote in a Facebook post on Tuesday.
The state minister urged the Bangladeshi nationals in Sudan to follow the instructions provided by the embassy and complete registration.
Meanwhile, a number of Bangladeshi nationals were evacuated by the Royal Saudi Naval Forces.
More than 420 people, including at least 291 civilians, have been killed and over 3,700 wounded since the fighting erupted between Sudanese military and the country's largest paramilitary force last week, AP reports.
United Nations Secretary-General Antonio Guterres called the situation in Sudan a "catastrophic conflagration" that could engulf the whole region.