Motorbikes on pickup trucks crossing Padma Bridge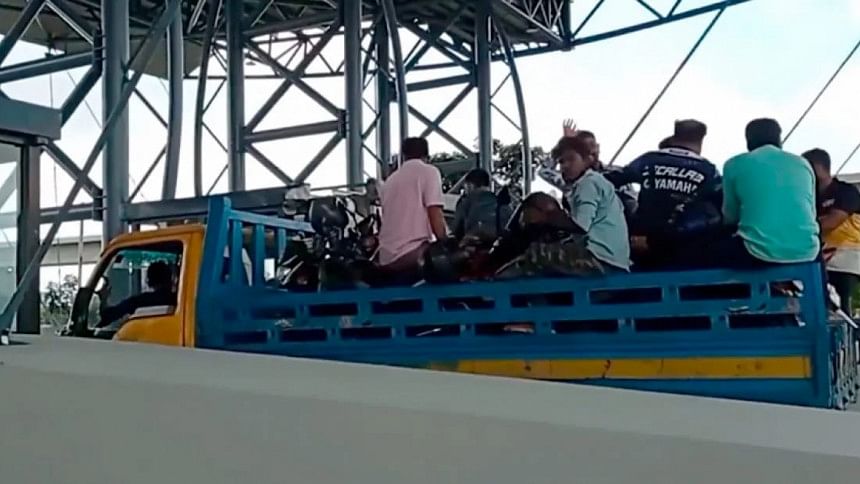 Amidst the ongoing ban on motorbikes plying Padma Bridge, bikers seemed to have come up with a solution.
Photos have surfaced on social media, showing motorbikes on pickup trucks crossing the Padma Bridge.
About two hours ago, highway police, however, reportedly stopped the pickup trucks carrying motorbikes.
The Bridges Division yesterday decided to prohibit motorbikes on Padma Bridge until further notice from today.
Despite the ban on motorbikes on Padma Bridge, hundreds of two-wheelers have been showing up at Mawa toll plaza to cross the river since this morning.
Around 500 motorbikes were turned away by traffic police and the bridge's toll authorities from 6am to 11:30am today (June 27, 2022).
Meanwhile, two motorcyclists died last night (June 26, 2022) following an accident on the Padma Bridge, the very day it was opened for public.