A step backward for democracy
Proposed curbing of EC's power sends a wrong message at the wrong time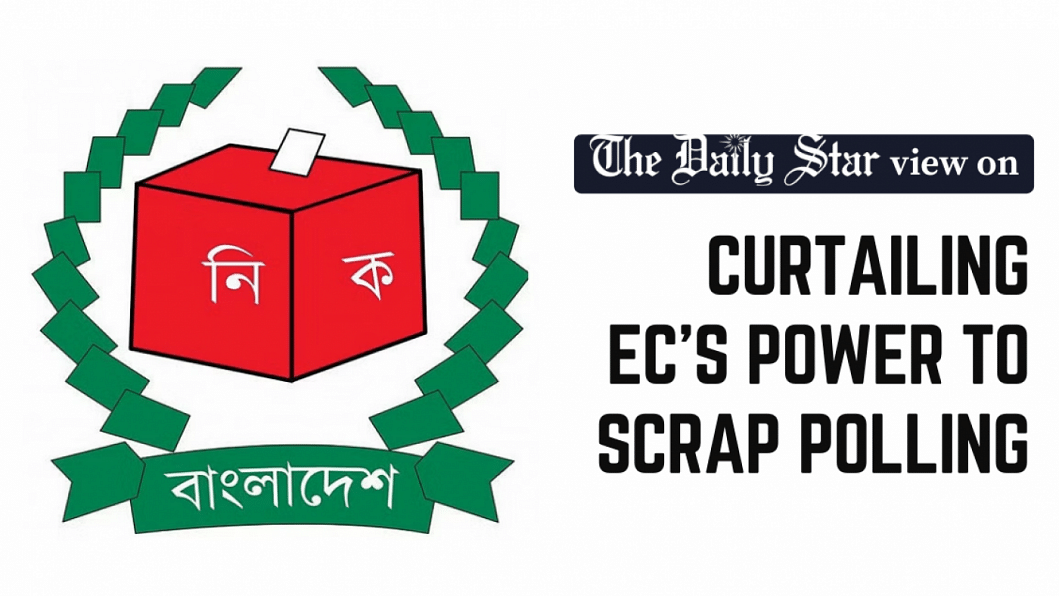 We're quite alarmed by the reported content of the Representation of the People Order (Amendment) Bill, 2023, which was placed in parliament on Monday. If passed in its current form, the bill would limit the Election Commission's authority to take drastic measures in the event of electoral irregularities. As per the proposed amendment, the EC can no longer postpone or cancel elections for an entire constituency if irregularities occur in one or some polling centres. Moreover, it can cancel or postpone voting only on election day, not before.
These changes, as experts have pointed out, will narrow the EC's scope of action in addressing coercion and other forms of undue influence compromising an election. This is being done in part by replacing "elections" with "polls" in Section 91 of the RPO. While this may seem like a minor linguistic modification, it is anything but. The term "polls" means the process of voting in an election, in other words, election day, thus limiting the EC's intervention to that day. By contrast, the term "elections" encompasses the entire process from the announcement of the schedule to the declaration of unofficial results. The law minister has claimed that cancelling polls in all polling stations due to irregularities in a few would be "undemocratic". Such justification, quite frankly, is ludicrous.
In truth, what would be undemocratic and unconstitutional is for the EC to be denied the powers to do anything necessary to prevent electoral irregularities. It is possible that these amendments are a reaction to the humiliation suffered by the ruling party in the wake of the suspended Gaibandha by-polls. But it comes across as both ill-timed and ill-intentioned, given the intense scrutiny of our electoral affairs following the US visa restrictions and the concerns over a repeat of the 2014-2018 electoral disasters.
Right now, what the government needs to do is strengthen the EC and assure all stakeholders that it is sincere about its pledge to help organise a fair and credible election – not raise further suspicions about it. Part of that process is recognising that election starts long before election day, and that the EC must have all the power and be absolutely willing to use it to uphold the democratic rights of citizens.