Developed countries can't get out of paying for climate impacts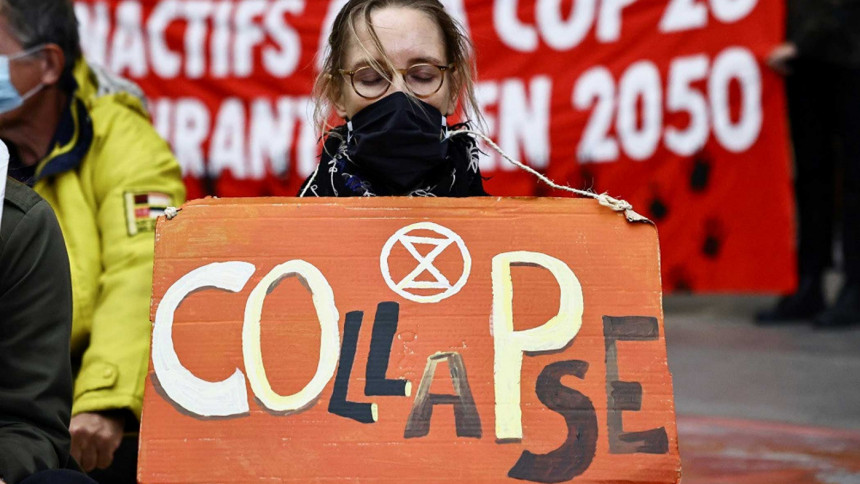 On the last official day of the 26th UN climate conference (COP26) in Glasgow, Scotland last year, over 150 countries representing more than five billion people put forward a proposal for the creation of the Glasgow Facility on Financing Loss and Damage to combat human-induced climate change as part of the final Glasgow Climate Pact. However, the text was later downgraded, at the insistence of the US and a few other developed countries, to a Glasgow Dialogue on finance for loss and damage. The vulnerable countries were extremely disheartened by this downgrade from action to mere talk, but had no choice other than to accept it.
This does not mean that the efforts to create the facility for finance for loss and damage will be abandoned, and the dialogue can still be turned into action.
Firstly, the Glasgow dialogue on finance for loss and damage envisages two entire years of dialogue before a decision can be made. This was clearly an attempt by the developed countries to postpone action for several years, and is precisely what Swedish climate activist Greta Thunberg accused world leaders of doing when she described the COP26 as more "blah, blah, blah."
This is also not the first dialogue that has been held under the United Nations Framework Convention on Climate Change (UNFCCC), as there was another one called the Suva Dialogue on finance for loss and damage several years ago, with practically no outcomes.
The main reason that the developed countries, especially the US, are so opposed to offering finance for loss and damage is their fear of admitting liability, and hence facing claims for compensation. In fact, the very phrase "loss and damage" is a euphemism for "liability and compensation," which are taboo words as far as the US is concerned.
However, now that the impacts of climate change are a reality, its resulting losses and damage are trickling in, too. And the victims, whether in developed or developing countries, are already paying the price. The question is: Who will support the victims in dealing with loss and damage once it is widespread?
After the floods in Germany in 2021 killed nearly 200 and caused billions of euros of damage, Chancellor Angela Merkel recognised the floods as having been exacerbated by human-induced climate change, and offered hundreds of millions of euros as compensation for those affected. Similarly, when hurricane Ida hit New Jersey, US President Joe Biden acknowledged the climate impacts and offered citizens compensation.
These acts by Merkel and Biden to help victims of the climate crisis in their respective countries were perfectly legitimate acts. However, when developing countries asked for similar financial assistance during COP26, they refused to give up even a single dime. Instead, they merely offered to continue to talk for two more years.
So, as the UK and Alok Sharma will retain the presidency of the COP until they hand it over to Egypt in November this year in Sharm Al Shaikh, they need to arrange with the UNFCCC Secretariat to hold the Glasgow Dialogue on Finance with the aim of transforming it into a finance facility at COP27, if they wish to retain any credibility.
A final issue to take into consideration is the challenge made by the first minister of Scotland, Nicola Sturgeon, who kick-started the Loss and Damage Fund outside the UNFCCC with a contribution of two million pounds from Scotland. She also challenged other leaders to match her funds and has already collected around 10 million pounds from the Province of Wallonia in Belgium, as well as from several foundations.
Thus, funding for loss and damage is already underway, and the challenge is for leaders of developed countries in the UNFCCC to rise to the occasion, instead of kicking the can down the road again.
Dr Saleemul Huq is director of the International Centre for Climate Change and Development (ICCCAD) at Independent University, Bangladesh (IUB).