Upazila Parishad Polls: Schedule likely next month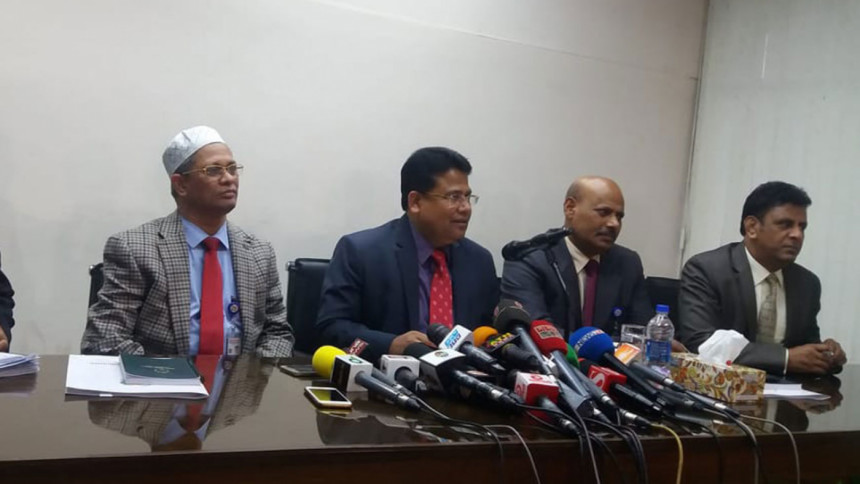 The Election Commission is likely to announce the schedule for the upazila parishad polls in the first week of February.
The commission may start holding the election in phases from the first week of March, Election Commission Secretary Helal Uddin Ahmed said yesterday.
The EC is mulling whether to use Electronic Voting Machines in every sadar upazila of the country, he told a press conference at the EC office.
In the first four phases, the UP election would be held in different divisions. The last phase of the election would be held later in the UPs where tenures of the representatives have not ended yet, he said.
The polling dates will be fixed keeping in mind the SSC exams in February, HSC exams in April and Ramadan later this year.
Political parties will nominate candidates in the UP election for the first time in history.
According to law, UP election must be held at least six months before the tenure of the local government body expires.
In 2014, elections in 487 upazilas were held in six phases between February and May.
RESERVED SEATS FOR WOMEN
The schedule for polls for women's 50 reserved seats in parliament will be announced on February 17.
The voters' list will be published by February 12 and the EC will ask political parties to report by January 30 whether they would contest as part of an alliance, the EC secretary said.
NO FRESH POLLS
Referring to the Jatiya Oikyafront's memorandum demanding fresh polls under "a neutral administration", Helal Uddin said the EC considered the matter and came to the conclusion that there was no scope for a fresh election.
"If someone feels aggrieved, they can lodge complaints to the tribunal," he said.
Jatiya Oikyafront submitted the memorandum to the EC on January 3.