Bangladesh hold China to a goalless draw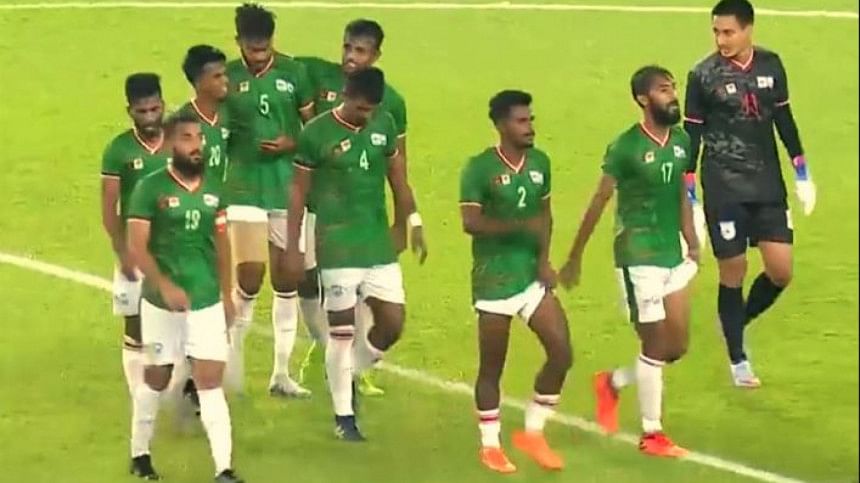 Bangladesh capped off their Asian Games 2023 campaign with a goalless draw against hosts China in their final Group A match at the Huanglong Sports Center Stadium on Sunday. 
Bangladesh, who came into their final group match on the back of two defeats against Myanmar and India, put up a commendable fight against China, who thrashed Myanmar and India 4-0 and 5-1 respectively, amidst the ear-deafening atmosphere in the packed stadium under the floodlights.
China got off to a brilliant start, creating a host of opportunities from the first minute but the charges of Javier Cabrera survived the first-minute scare and went toe-to-toe till the last minute. 
The contest was neck-and-neck as the men in red and green put considerable pressure between the 20th minute and the 25th minute during a span in which Mojibur Rahman Jonny and Faisal Ahmed Fahim mustered two shots on the target but were denied.
China, who made five changes in the second half, also put together three solid chances but failed to hit the target, while Bangladesh forward Rafiqul Islam saw his curling shot go wide in the 58th minute. Rafiqul had another opportunity at goal when was set up inside the box by Fahim in the 83rd minute but he miscued his attempt. 
Goalkeeper Mitul Marma also delivered a brilliant performance throughout the game. He made sure Bangladesh came away with a point rescuing his side with a last-gasp save from the last attack of the game in stoppage time.