Remembering Latifur Rahman: An ethical leader and a true friend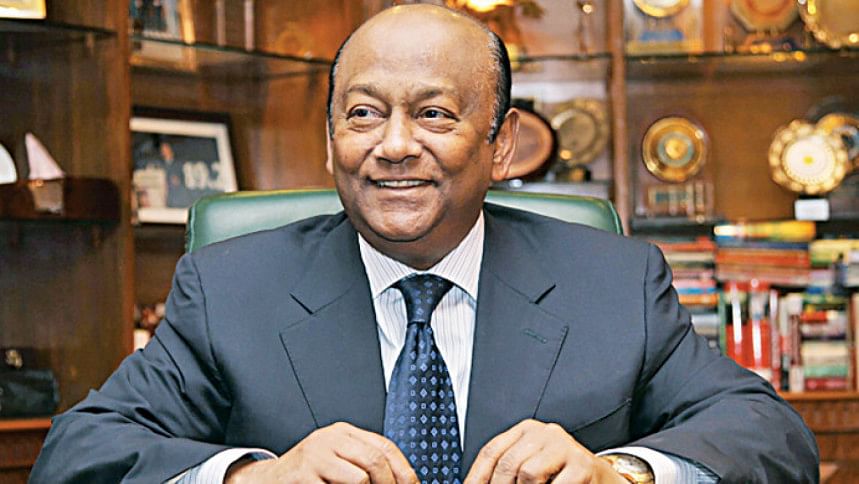 My connection with Latifur Rahman (Shamim) goes back to pre-partition times when both our families lived in Calcutta (Kolkata), though we never actually met then. It was after the Liberation War that I first met Shamim and in the 80s became close when we worked together as members of the executive committee of the Metropolitan Chamber of Commerce and Industry (MCCI). I found him to be very sincere and serious, always immaculately dressed. He never lost his temper, even during heated arguments in meetings, which was truly impressive.
We also started to meet socially at each other's houses and though he was around three years younger, we became the best of friends. His wife Joyu and my wife Niloufer also became very close. We became closer during our official foreign trips mainly on MCCI and International Chamber of Commerce (ICC) delegations together – at least three times a year. During those trips to cities like London, after our work was done, we would go to the theatre and eat at restaurants. Often, Mahbubur Rahman would be with us. Shamim's giving nature would come out during those trips and he would never let anyone else foot the bill. He knew which were my favourite restaurants and would take me there, going so far as to go there personally beforehand to make a reservation.
What really struck me about Shamim was the courage of his convictions. He would steadfastly defend the principles and values he believed in. His patriotism was deep-rooted – he truly believed in Bangladesh. In conversations regarding Bangladesh, he passionately defended his country.
He was reasonable and always used logic in his arguments – he never tried to force his ideas on anyone. When it came to business policies, especially after the budget announcements when the chamber executive committee would meet, his inputs were very clear and practical. Whenever we represented the Chamber to the government, he made it a point not to talk about issues affecting his own business. Some people would do that but Shamim always brought forward issues that affected the industry as a whole. This was the correct attitude to have. He never took advantage of his position. In short, he was always fair in his dealings with everybody.
We also used to go on medical trips together to Singapore where he introduced me to some of his doctors. On those trips, I saw how much the doctors respected him. In fact, wherever he went, he commanded a lot of respect from people. People immediately took to him; they liked him.
Of course, he was great company, fun-loving, and such a good sport. We engaged in a lot of leg-pulling – all in good fun. We accepted each other for what we were; there were no inhibitions. It's difficult to find a friend so sincere, one who doesn't expect anything from you but loves to give so generously.
He was also a good father and I could see how his children and grandchildren doted on him as he, too, doted on them.
The tragedies he faced were immense. He suffered acutely when he lost his daughter and later his grandson but there was very little public display of grief. His stoicism and mental strength were admirable.
Another great trait of Latifur Rahman was his honesty – he was always very diligent about paying taxes and VAT; he set very high standards not only for his personal life but for his companies. He was an ethical businessman. As a leader he took charge but also believed in consensus. He was a great listener and did not browbeat anyone to make them agree to his point of view. Instead, he would hear out their views patiently and then present his counterargument.
It pains me that I could not see him during his last days. He had gone to his ancestral home and it was during the Covid pandemic so I couldn't go. I miss his company – he was such a good man and a precious friend. It's very hard to find anyone equal to his level.
Syed Manzur Elahi is chairman of the Apex Group, and former president of Metropolitan Chamber of Commerce and Industry (MCCI) and Bangladesh Employers Federation.