Dhaka College forms probe body to find whether students involved in New Market clashes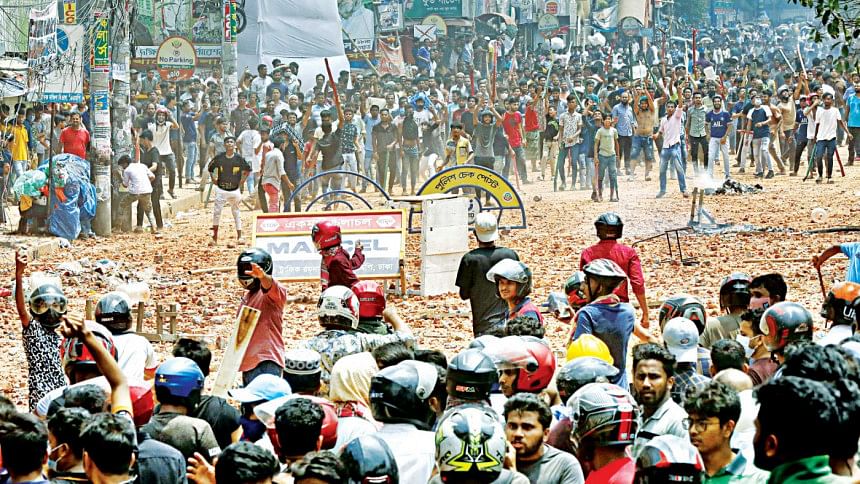 The Dhaka College authorities have formed a three-member probe committee to find out if the students of the college were involved in the recent clashes with traders in Dhaka's New Market area on April 19.
Acting principal of Dhaka College ATM Mainul Hossain confirmed the development to our Dhaka University correspondent tonight.
The move came when police have identified some students of Dhaka College for their alleged involvement with the murder of Nahid Mia, who was killed during the students-traders clashes in New Market area on April 19. The suspects are a part of Bangladesh Chhatra League, according to police.
"An investigation committee was formed by the college administration yesterday (April 25, 2022) to find out whether our students were involved in the clashes," said principal ATM Mainul Hossain.
The committee, headed by mathematics professor Akhil Chandra Biswas, has been asked to submit its report within five working days, said the principal.
Further actions will be taken based on the findings of the report, said the principal.
When asked why it took so long to form a committee, the principal said they took more time to form the probe body maintaining the academic procedure.
Replying to another question whether there is a probe committee as police primarily identified some students, ATM Mainul Hossain said police have performed their own duty but the college authorities will investigate the incident separately.
So far, five cases have been filed over the clashes in Dhaka New Market area on April 19. Three of the cases were filed by police while two others were filed over the murders of Nahid Mia and Morsalin.